The odds of you already owning a Gildan hoody are pretty darn high – particularly if you've ever bought band merch at a gig!
Known as the workhorse of the Blank Apparel world, Gildan have a great range of reliable Winter stock items to keep you warm.
Another brand which you may not be so familiar with is Anvil – their styles are very popular over in the USA & we just love a few of their key unique pieces.
Here are a few gems that are worth an 'honourable mention';
---
Anvil Hooded L/S Tee
Ok so let's begin with an option that's very different to your normal fleecy hood style.
Introducing….the Anvil L/S Hooded Tee!

We absolutely love this lightweight cotton long sleeve style.  It's perfect
for the shoulder season, or as a throw over style during a workout on those chilly mornings.
Both the mens & ladies partnered styles have a great colour range available.
Despite being one of the lesser known blank apparel brands in AUS, Anvil certainly offer a nice range of alternative options at a great mid range price point.
Bonus Tip: Although these aren't exactly a Winter style, I just couldn't go past pointing out the Anvil Tri-Blend range, make sure you check them out as they are really nice quality and perhaps one of the lesser known brands offering this specialty fabric blend.
---
Gildan Mens, Ladies & Youth Zip Hood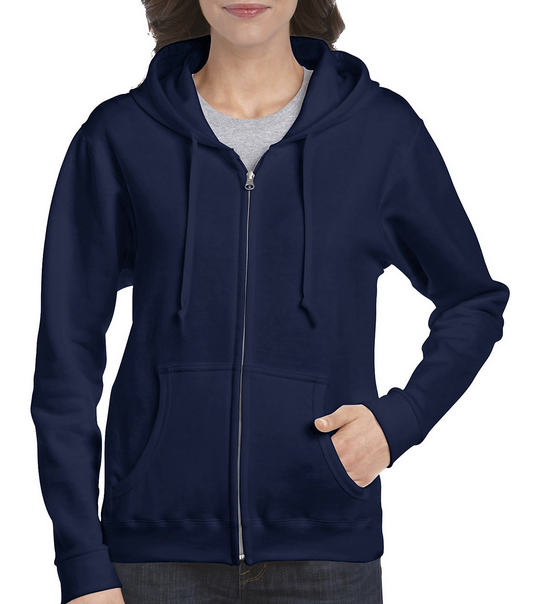 While some are after a Unisex solution for their Winter Apparel, this isn't the best choice for all.
Gildan have a great full zip hoodie which balances quality & cost effectiveness like a pro – and the best part?  It comes in Mens, Ladies & Youth styles!
The fabric is a traditional poly/cotton fleece, in a mid weight of 270gsm, so it's not super duper heavy.
This is a great option for school productions, cheer squads, team apparel, youth camps – it is such a bonus to be able to keep style consistency across adults & youth 🙂 Nice work Gildan!
Quick Tip: Quite often, across all brands, a mens style will come in a bigger range of colours compared to the ladies or youth.  So just make sure the colour you're after is available across both mens, ladies & youth during your design / planning phase 🙂 Your Consultant will help walk you through this!
---
Contrast 185C00 Pullover Hood
After something just a little different?
The Gildan Contrast Hood adds a touch of 'something extra' to a well known regular pullover hoody.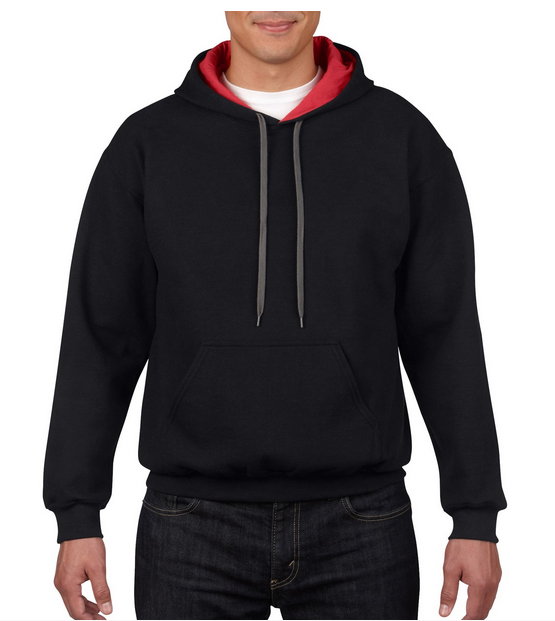 As the name suggests, this features a fully lined contrast fabric colour on the internal of the hood.
When you couple it with a print that incorporates contrast colour on the front of the hoody, you end up with a really nice finished piece that looks a little more custom than a plain coloured hoody.
The style itself is made from Gildan's staple mid weight fleecy fabric, it has a regular fit and 5 different colour combos!
---
With Gildan's penchant for practicality, and Anvil's introduction of unique pieces at an affordable price, you're spoiled for choice!
Give us a call on 1300 853 474 and your Apparel Consultant can help you find the perfect Winter Styles for your custom printing!