It's no secret that Australians love AS Colour. It's our most popular brand for reliable, fashion forward quality blanks that speak directly to today's market. And it's a clear favourite for brands wanting to re-label AS Colour blanks with their own custom neck tags…
For years we've had the joy of easy, care-free re-labelling with every last AS Colour style – due to the way they tagged their garments.
But recently they have made one major change, and it's going to affect the way a lot of brands do things moving forward.
THE OLD WAY: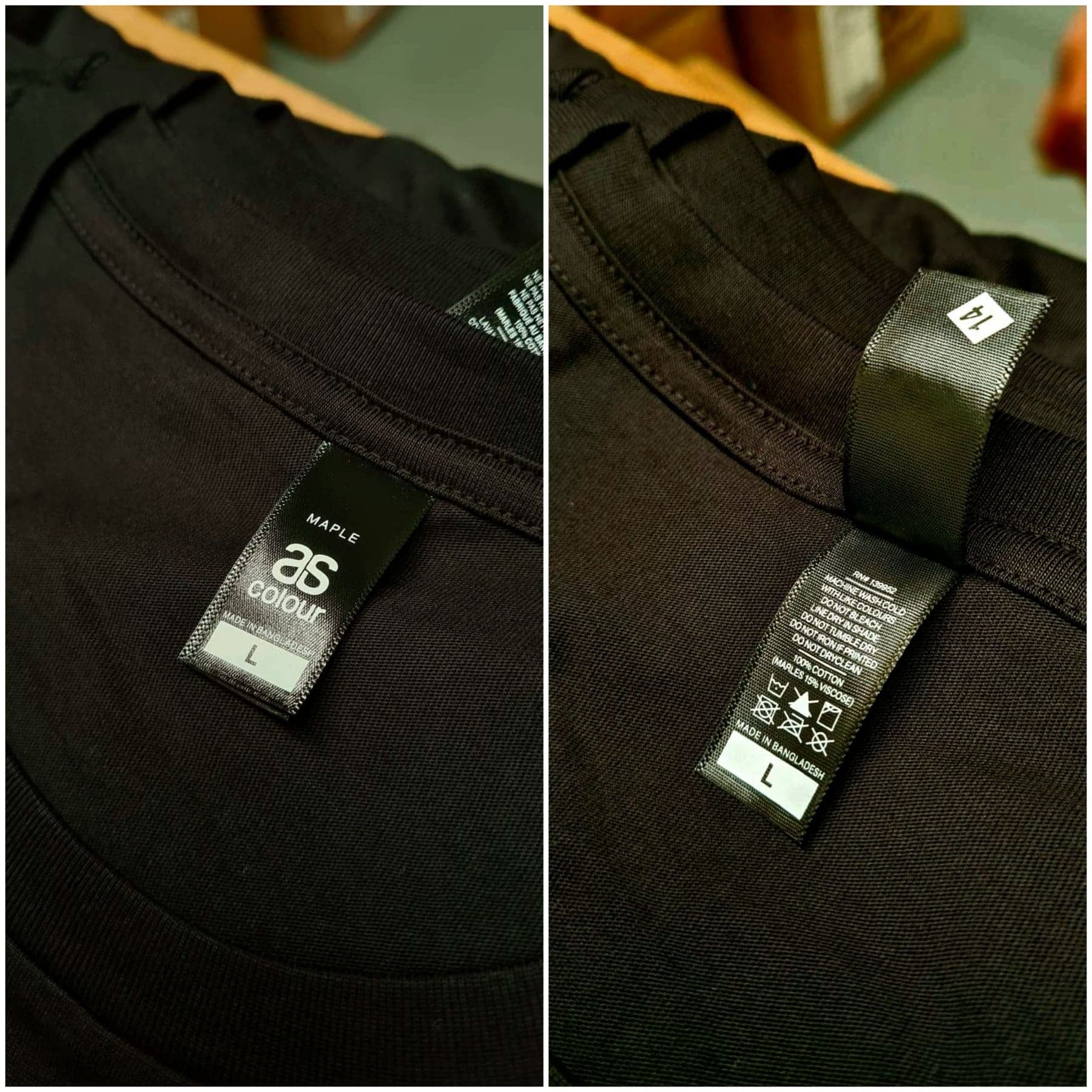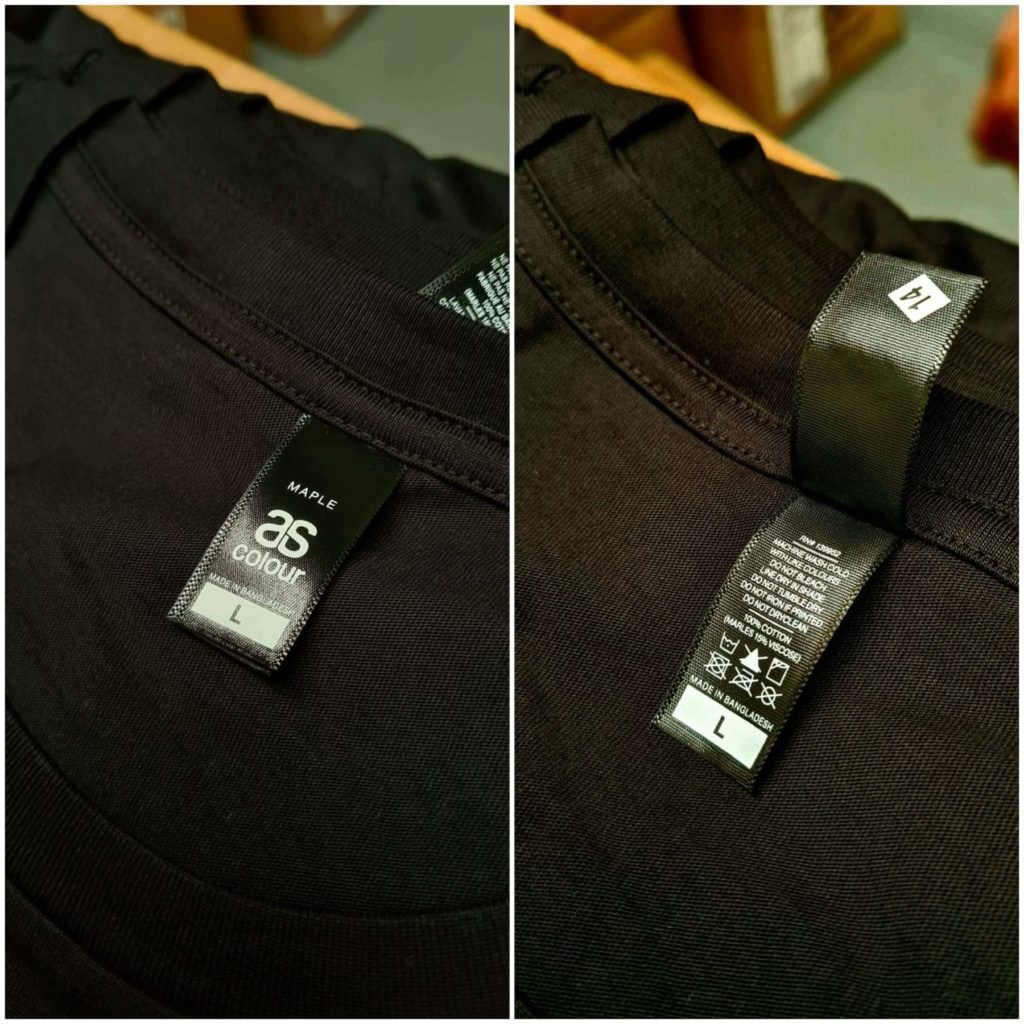 2 TAGS…
TOP TAG – this is where all the AS Colour branding was.
BOTTOM TAG – this is where all the care instructions, fabric content and other important stuff was. This tag had NO AS COLOUR branding at all.
The advantage of the 2 tag system was that you could simply REMOVE the top AS Colour branding tag and replace it with your own custom logo tag. Keeping all the sizing, fabric details & care instructions underneath.
You could keep things simple by only needing to manufacture 1 logo tag that sits on top, without needing a custom tag for each shirt size. And with the size being placed right at the bottom of the tag, we were even being super clever and designing your top logo tag to fit perfectly on top so that the size pokes out the bottom.
THE NEW WAY: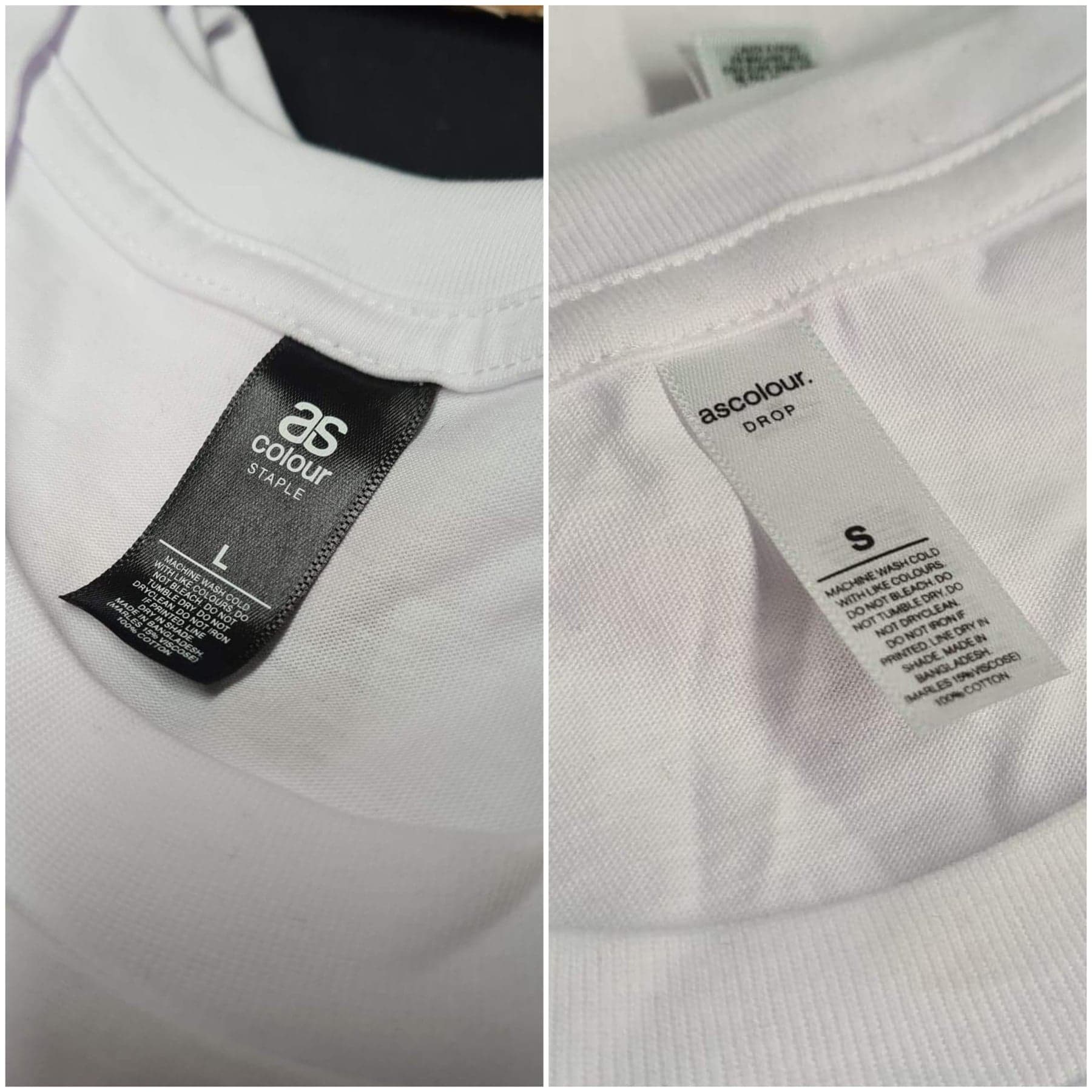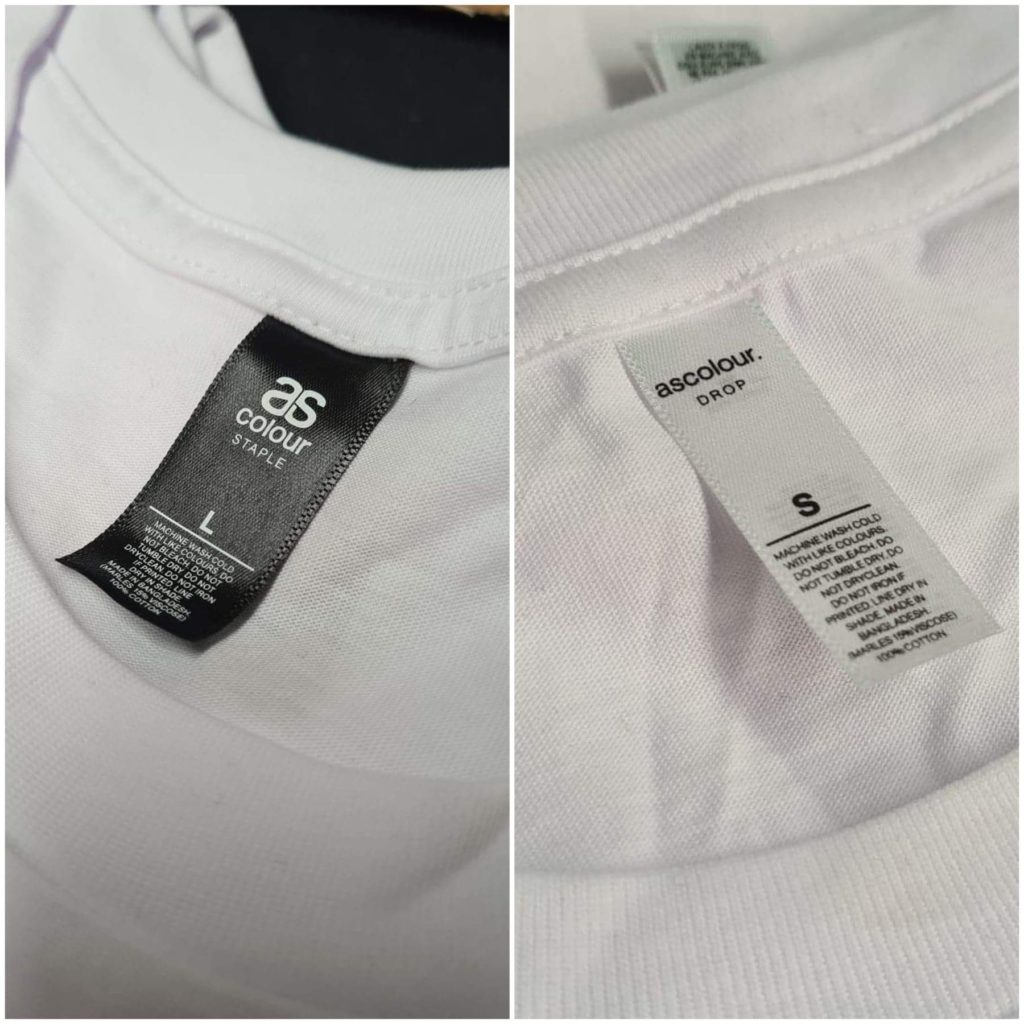 One tag, with everything on it…and the size in the middle!  *boo*
Don't stress though – we've got you covered…
For most styles – all t-shirts, tanks, long sleeves, your best solution would be to remove the tag all together and screenprint your own custom neck tag design on the inside.  We have our own special miniature automatic tag printing machine dedicated to this –
see it in action in this video
This way you'll end up with a really neat, tagless t-shirt that won't rub or annoy your customers when they wear them.  The thing is, some traditional fleece simply does not work for an internal neck tag print, so using physical tags still have a place.  
We can still relabel the shirts using physical neck tags for your FLEECE styles, but you will need to take a few things into account, like what to do with the AS Colour size tag and how to label the shirts with sizing and care instructions.  
Your Apparel Consultant will guide you through the suitable relabelling options taking your whole range into account, and will make sure you know what to expect.  The way your apparel presents itself is so important to the overall experience your customers have when buying your designs.  

The best part is…we do it all right here
No matter which relabelling option you choose for your range, we look after each step right here in our factory at PSI Headquarters – meaning we'll never skimp on our in house quality standards that you've come to expect.  Learn more about all our custom finishing options here.
Give yourself plenty of time to plan out your Winter Range – talk to your Apparel Consultant today.