In the past 2 – 3 years, RAMO as a brand have seriously stepped up their game in 2 worlds;
Fitness Apparel, and Hoodies!
We are so stoked about this as their fresh approach & unique styles are really gaining traction.
Best of all, this gives you some options which are a little more stylised towards the ever popular fitness niche.
---
Ava Jacket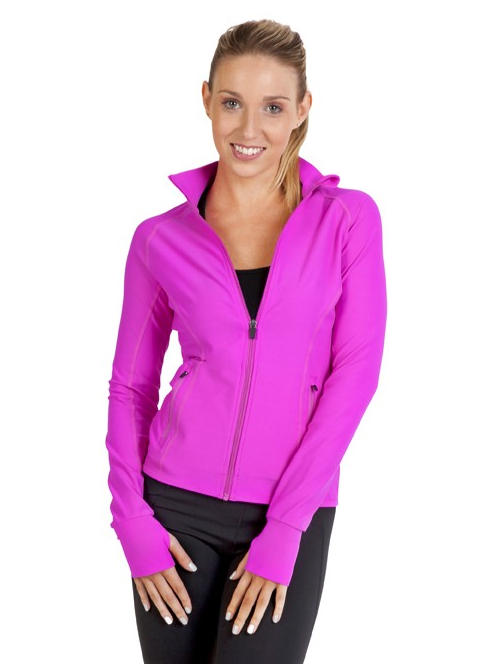 Ladies – sometimes you feel the need for a bit more of a sleek, refined look…and the regular casual hoody style just isn't going to cut it.
The Ava Jacket from RAMO is a really gorgeous snug fitting zip jacket.  The fabric is a really stong & dense knit Nylon / Spandex mix, so it has a bit of stretch to maintain that fitted, slick styling.
The custom thumb holes are a nice little touch too!
Tip: When you're starting out with a blank garment as nicely finished & customised as this, you don't need to go too crazy with the design, or the print size.  We recommend a small & subtle left chest print on this jacket to maintain the overall neat look.
---
Cotton Faced Hood
Firstly I just want to begin by pointing out that the blank model shots of this style simply don't do it any justice!
We are loving this Cotton Faced Hood from RAMO – let's say they've taken a bit of 'creative inspiration' from the really popular new Nike Hood fit that's taken the retail world by storm;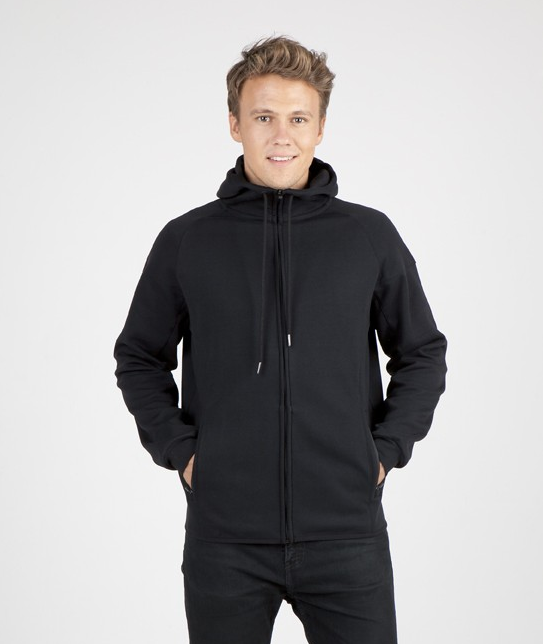 – Slight drop hem at the back
– Contrast hem taping on most colour combos
– Contrast internal hood lining on most colour combos
– Cotton faced outer, bonded polar fleece inner
– Tall neckline & hood combo (that new school hoody look)
– Separate mens & ladies cuts – get that perfect fit for all
---
Greatness Heather Half-Zip Hood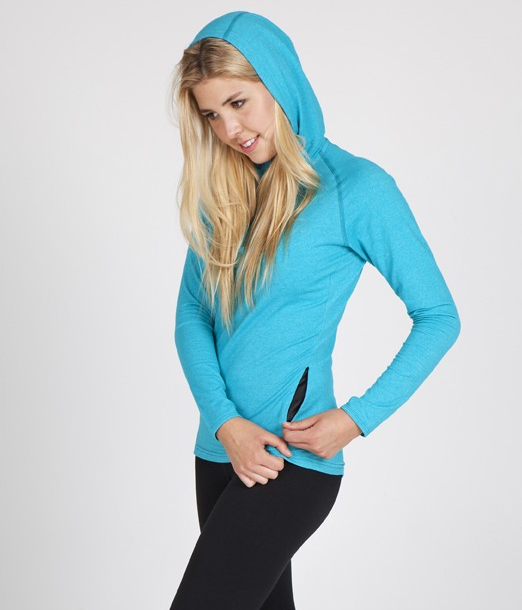 What started out as a hood-less long sleeve half zip tee has morphed into the much more appealing, hooded counterpart!
RAMO have made the smart addition of zip up side pocket, so just slip this on & you're ready for your morning workout.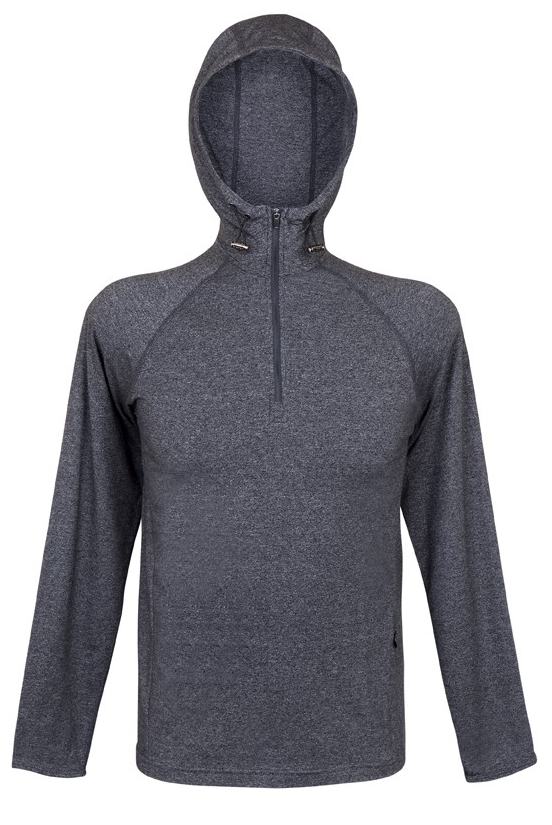 Notice the high neckline between the shoulders & the hood?
This keeps your neck protected when you're exposed to the elements.
It's not just a ladies style – they have some core colours available in the mens counterpart too.
Being part of their Greatness Heather range, this means the fabric is a great blend of poly/cotton for long lasting wear & designed for the fitness world.
---
Varsity Jackets – Hood Or No Hood?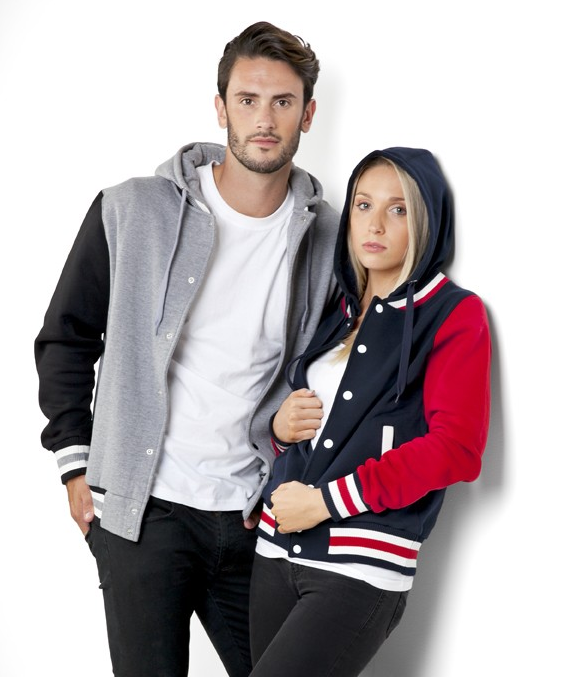 Although the "Varsity look" isn't exactly at the cutting edge of fashion right now, I still have a bit of a soft spot for this look when it's well executed.
RAMO's range of Varsity styles & colours is great – particularly if you want the option of hooded or non hooded!
It's really warm & cosy, with a thick striped contrast band.
With this style since you're starting out with a garment that's pretty specialty, you can keep the print pretty simple.
---
RAMO have done an awesome job of diversifying their blank garment range!
Give us a call on 1300 853 474 and your Apparel Consultant can help you find the perfect Winter Styles for your custom printing!