We love these AS Colour Hoodies and Winter Styles
Hailing from chilly NZ, you'd think these guys would need to stay on the top of their game when it comes to Winter Apparel, right?
Well yeah, you'd be right – and the AS Colour Hoodies and fleece range certainly does not disappoint!
Whether you're looking for a hoody, crew neck sweater or zip hoody, these guys have plenty of options to suit.
Here's a guide to some of our favourite styles for Winter 2017.
---
Stencil Hood

This Fleece Champion is hands down one of the best hoodies available in the wholesale world – and has been for many years.
The longer length fashion cut is a great solution for many brands, and having such a heavy fabric weight of 320gsm really keeps you warm and cosy.
In general AS Colour have steered away from partnered ladies & mens styles in their Fleece range.  However, the Stencil Hood goes right down to an XXS size, so you'll be covered from a ladies 8 right up to mens 3XL.  Handy!
Usually when it comes to hoodies people have a personal preference between pullover or zip styles.  If you're into a pullover style and you need something thick, this is going to be our number 1 recommendation, it's as simple as that!
Even though this hoody has been around for years, AS Colour still keep it fresh by introducing new colours to the range to suit what's popular in the fashion world.
This season they've had major success with the introduction of the ARMY Stencil Hood – so much so that it's currently all sold out until mid July 🙁
But don't worry – you can get a quick peek at their other colours in the image above.
---
Box Crew
If rocking a hood just ain't your thing, you'll be stoked to know that the humble crew neck sweater is making a huge comeback!
Think of the Box Crew as the "hood-less" version of the Stencil Hoody.
It's super thick & heavy weight at 320gsm, with that nice super soft fleece style fabric – fluffy on the inside, smooth on the outside.
The other great thing about both the Box Crew & the Stencil Hood is it's cotton faced, so you can get a good result with specialty discharge ink.
As a partner to the Box Crew – they also have the Brush Crew – which is it's lightweight companion style.  They each have the same cut & sizing, with the Brush Crew being a much lighter 260GSM fabric style.
---
Traction Zip
So far we've been focusing on AS Colour's flagship fleece fabric – the Traction Zip here is a bit different.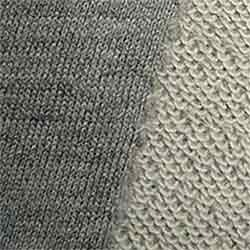 "French Terry" is a specialty fleece which is not fluffy on the inside – instead it's a knit which has loops and soft pile designed for moisture wicking.  So while the overall GSM is the same as the Stencil – this fabric feels a lot more densely knitted, instead of soft & fluffy.
See what I mean?
With an exposed zip style – we have found this hood to be pretty popular amongst our fitness industry clients.
Alternatively, if you're looking for a soft, fluffy traditional fleece zip hood, then the Index Zip from AS Colour is the one you want.  That one is like the "zip version" of the heavy pullover Stencil Hood we mentioned earlier.
---
Chalk Hood
The Chalk Hood is AS Colour's "pricepoint" version of their awesome fashion cut we all love…and comes in the basic colour range.
Its lightweight poly/cotton fleece is still nice & soft, with similar sizing & long fashion cut as the Stencil.
If you're in the warmer parts of AUS you might specifically be looking for a lighter weight style of pullover, and if so this would be a great option.
Keep it in mind if your next project requires a bit more of a budget hoody style 🙂
---
Base 5029 L/S Tee
Ok, it's not fleece & it's not a hoody….but this Base L/S Tee is a great Winter style to add to your range!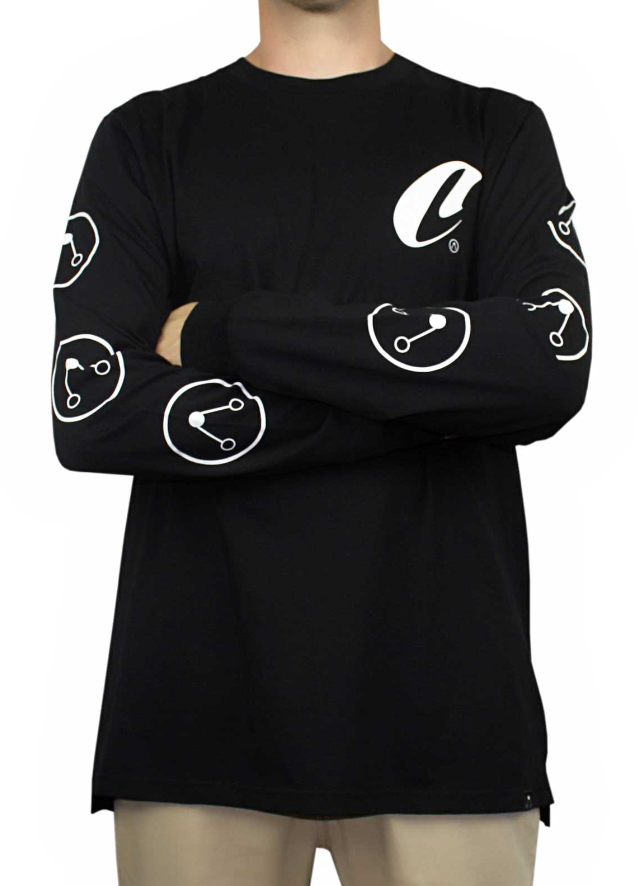 This garment is a heavy 200GSM cotton with cuffed sleeves & a slight drop hem at the back.
When you couple this style with a neat pocket + double sleeve print, you get a great looking retail ready finished product.
TIP: Try using symbols down the sleeves rather than text – the finished look is a lot cleaner & really on trend this season!
---
Classic 5026 Tee
Highlighting a t-shirt for Winter Styles?
Trust me – this super heavy duty t-shirt is definitely worth a look in.  Over the years we've spoken to so many clients who just can't find the perfect heavy weight t-shirt in a high quality option.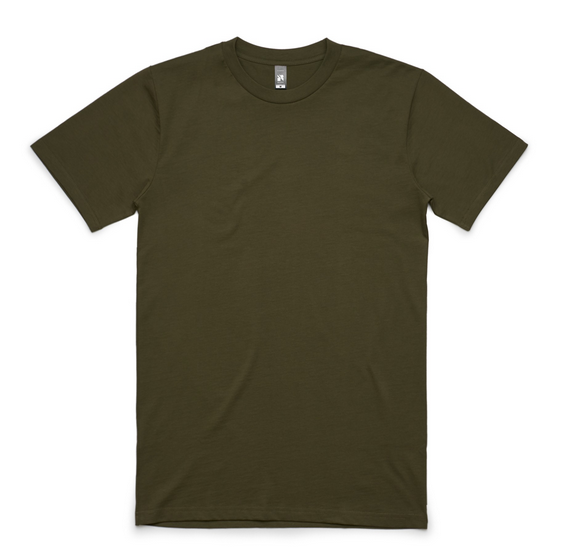 Traditionally your really heavy weight tees have often been quite boxy in cut, and coarse to touch.  Those coarse fabrics also really mess with the look & feel of your print.
Thanks to the AS Colour Classic 5026 Tee, you can now have your cake & eat it too!
The feel of this shirt is so luxurious, at 220GSM high quality cotton with an uber smooth finish, it does keep you nice & cosy too.
If you're used to the AS Colour Staple, or Paper, and looking for something that packs a bit more of a punch, the Classic Tee is for you 🙂
---
We hope this has helped to clear up the differences amongst AS Colour's Hoodies and other Winter styles.
Their range is so on point we're sure you'll find something to snuggle up to this season!
Give us a call on 1300 853 474 and your Apparel Consultant can help you find the perfect Winter Styles for your custom printing!