The world of apparel is ever-changing, and here at PSI Screenprinting we get a front row seat to viewing which trends are coming, which are going, and which are here to stay.
Why?
Because throughout each year we print thousands of designs, onto hundreds of different apparel brands, garment styles and colours from all around the globe.
We do this for a huge variety of Australian brands, clothing labels and businesses across all industries…which definitely keeps things interesting!

One thing we've noticed is that seasonal clothing trends can typically be grouped into these main categories;

– Trending Colours
– Garment Fit & Fabric styles
– Print colours and placements

For this season – Summer 2019 / 2020 – here's what we've gathered:
Trending Colours
During Winter 2019 we saw a big push in the direction of earthy tones, muted greens and blues, and soft hues like pale pink, powder blue & lilac.
This theme of natural colours has carried through to Summertime and remained strong in popularity, meaning more blank apparel brands are branching their styles out into this palette.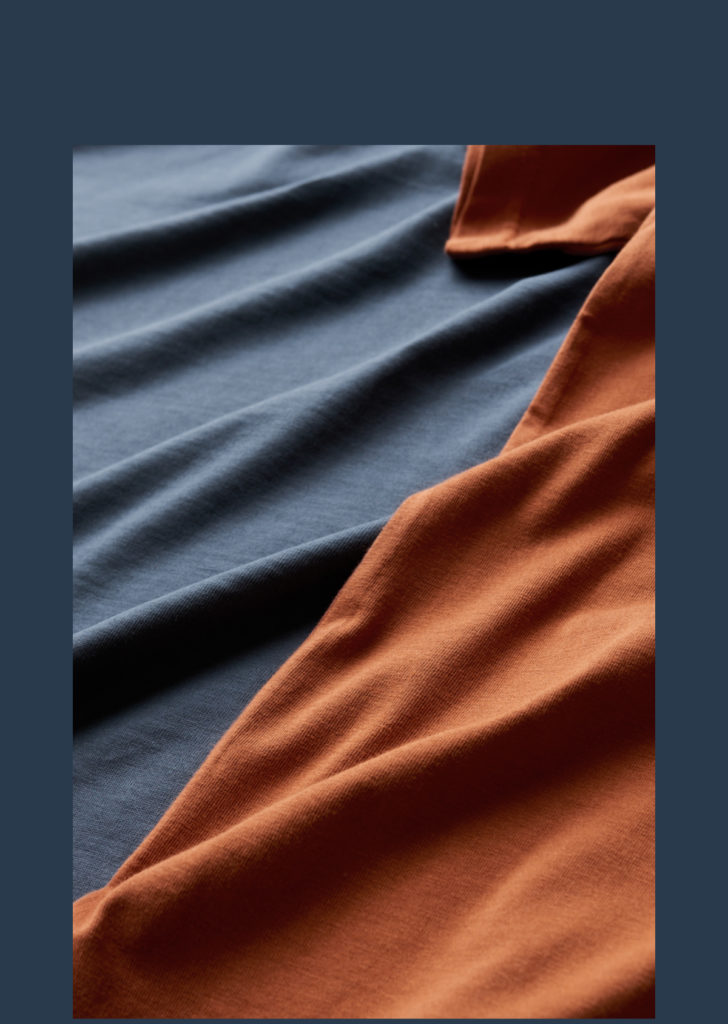 In addition, there's been a huge push towards colours in the realm of warm tones like mustard, butter, copper, tan, brick, army green, petrol blue and every khaki in between.
Think 70s inspired – have you noticed that high waisted denim flares have made a huge comeback?


While we're revisiting 70s nostalgia it's important to note that you have a few options for Ringer Tees nowadays too.


When you couple these colours in with a super soft, tonal waterbased ink you end up with a great representation of today's look.
Keep in mind that your colour selection doesn't stop at the garments you're printing onto, you can get creative with your ink colours for your designs too.

Want to know more about about you can get a nice soft feeling print? Check out this article – Super Soft Inks For That "in the shirt" Feel Print

Garment Fit & Fabric Styles
The warmer months always call for a nice lightweight fabric option, and there's no two ways about it…cotton is King.

As far as fabric blends go, the crowd favourite is still by far Tri-Blend which offers an uber soft feeling, flowy styles with a nice drape to it. Talk to your Apparel Consultant who will direct you to the best Tri-Blend styles from our favourite brands like Bella + Canvas, Next Level Apparel, American Apparel and Anvil.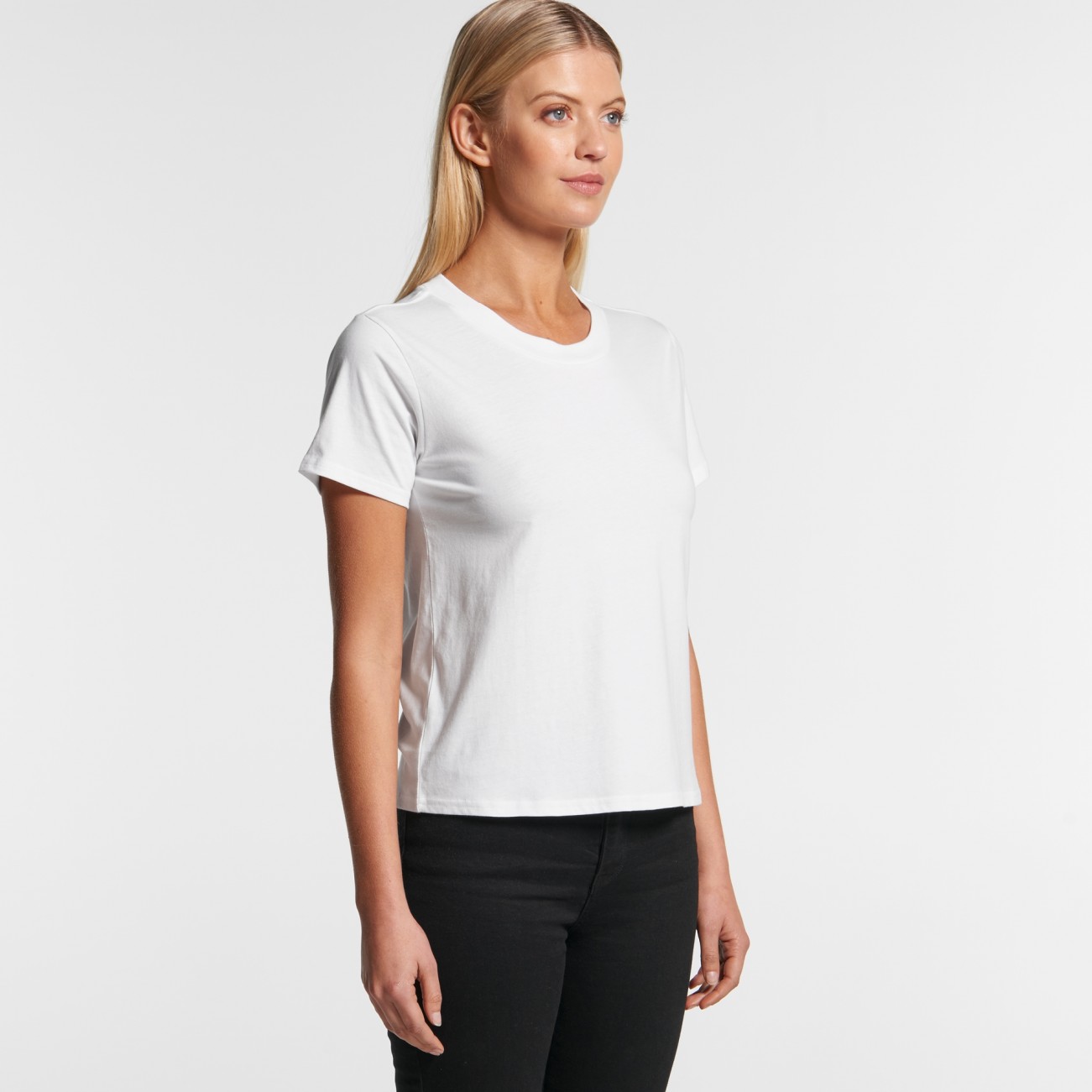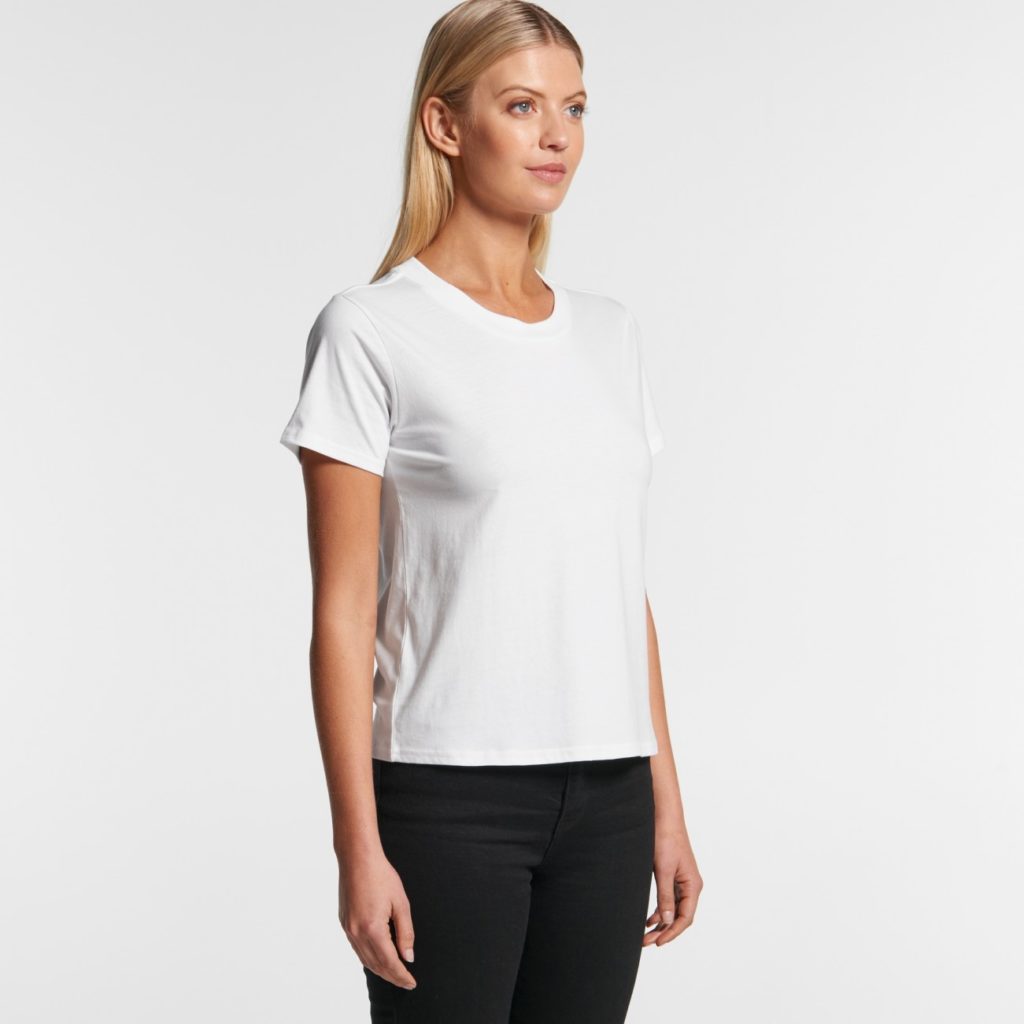 This year we're finding that ladies t-shirt trends are more leaning towards a regular, boxy cut, boyfriend tee.


Take AS Colour's Ladies Cube Tee, Drop Tee, Maple Tee – all regular cut loose fitting tee styles.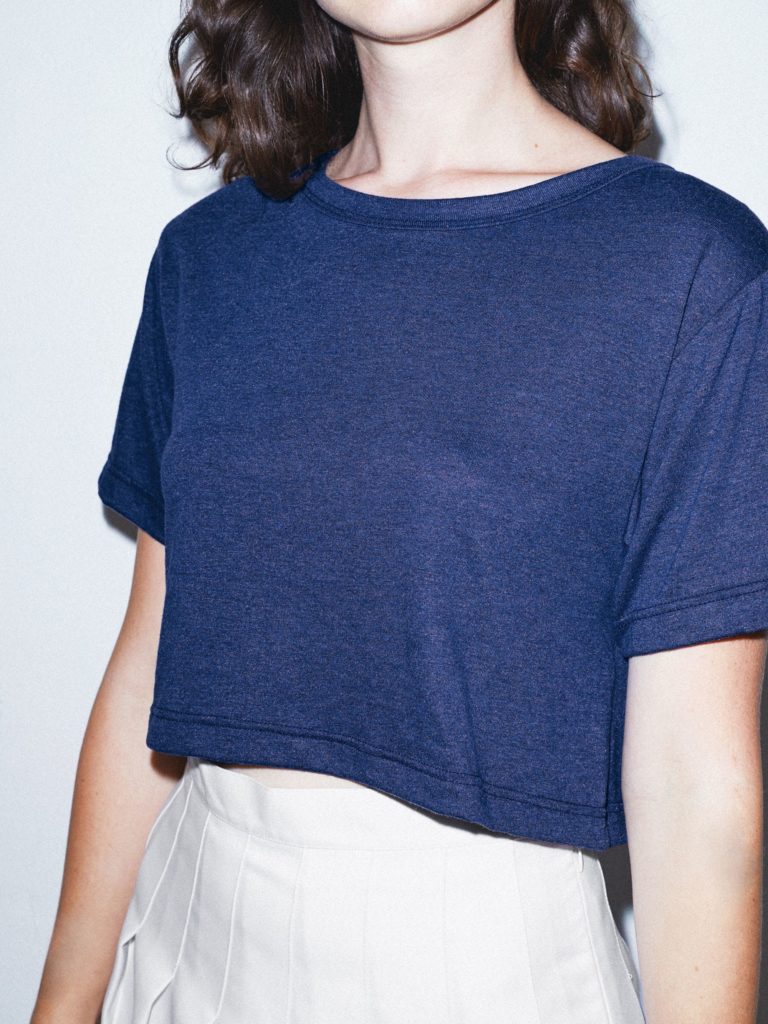 Crops have been around for a minute, and they're not going anywhere.

Expect to see more blank apparel brands developing their crop tee and crop fleece ladies ranges further in 2020.
One of our favourites is the American Apparel TR480W Scrimmage Tee – which has an oversized cut and super soft and comfy feel in their signature Tri-Blend fabric.
Back in 2017 we saw the introduction of a few specialty dye tees for men like acid & stone wash, and the popularity of muted tones over the past few years has kept this trend available and allowed the blank apparel manufacturers to introduce new colours.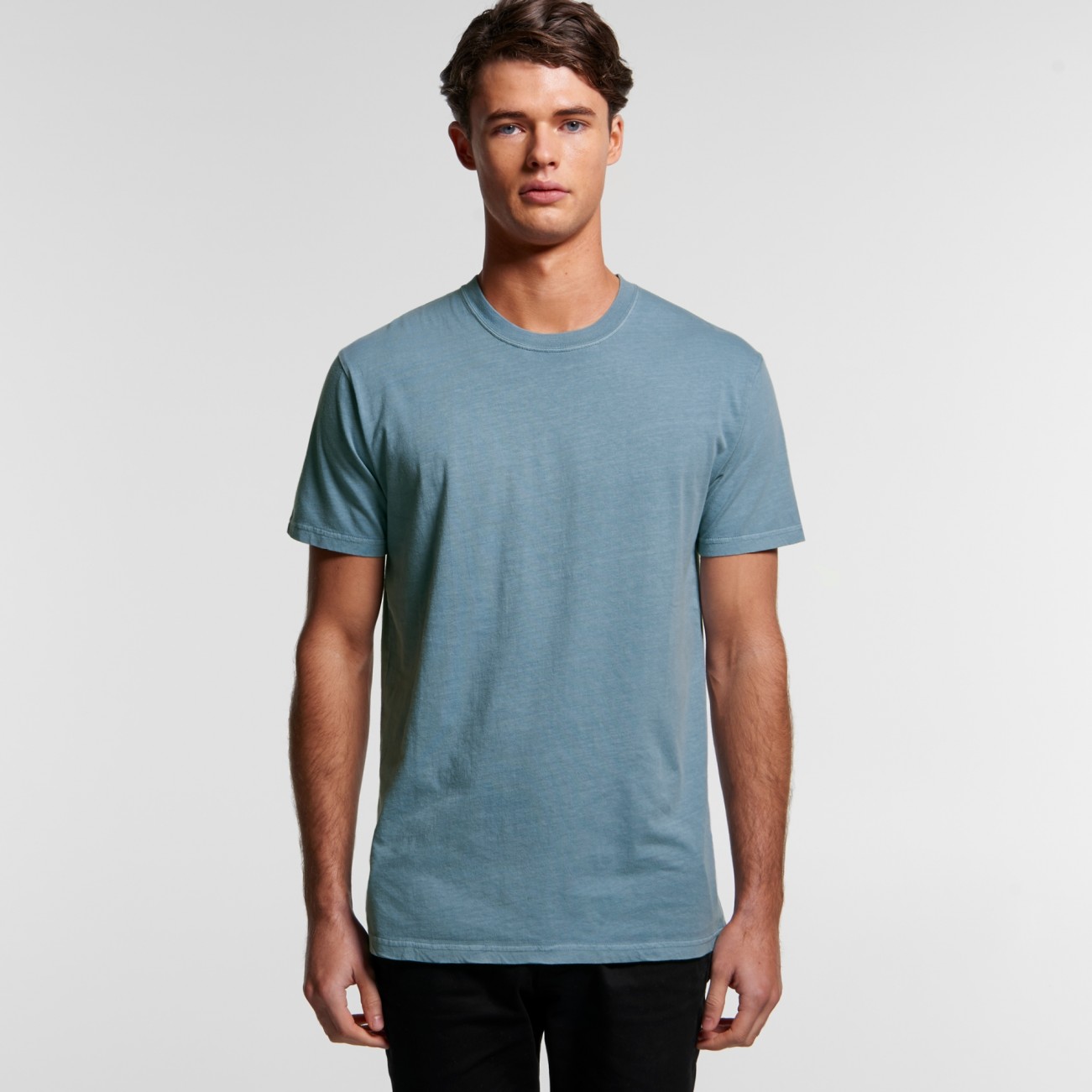 We have seen a few brands branch out their Mens Tee to specialty hems like the Anvil Long & Lean – split hem, or the AS Colour State Tee with Curved Hem, or the Bella + Canvas Long Body Urban Tee with Rounded Drop Tail Hem…(that was a mouthful!)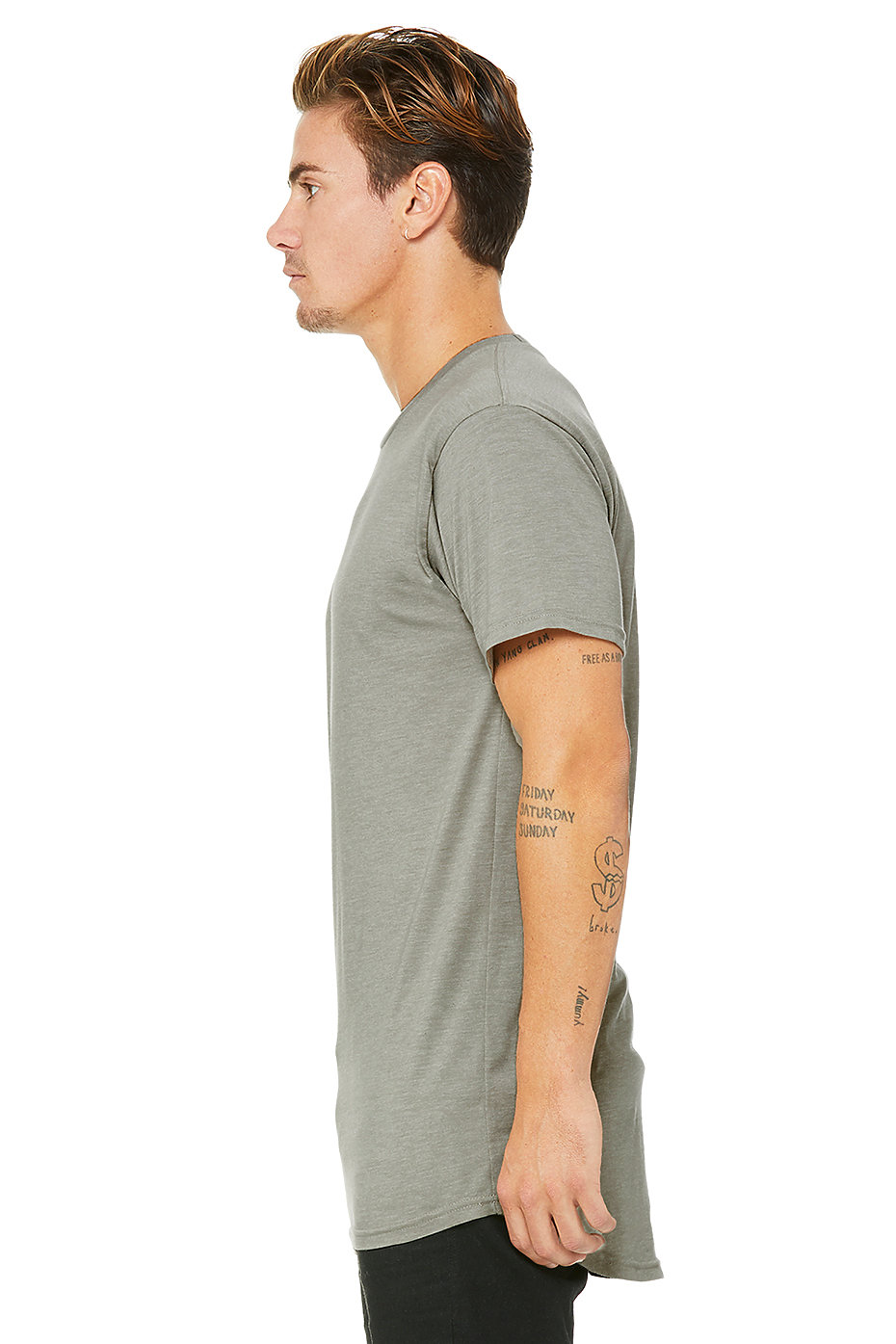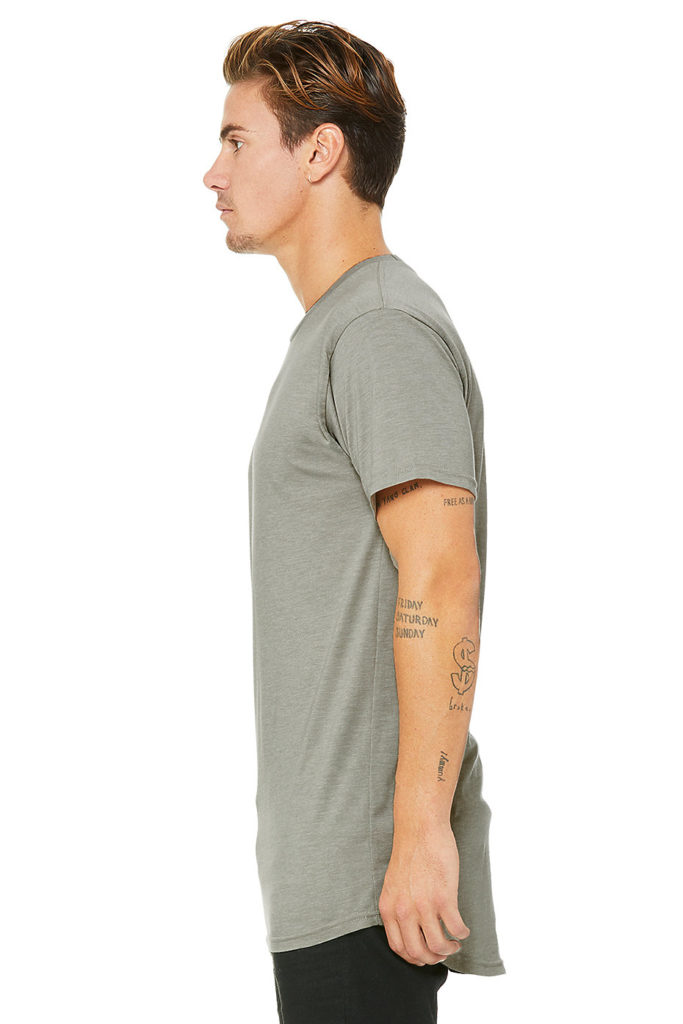 These specialty styles are really unique and nicely constructed, but we are yet to see them "take over" from your traditional mens t-shirt with a straight cut hem.
Not sure if that day will ever come, but it's great to know that you have some options.
Depending on your audience, it's a good idea to keep these in mind for any future design ideas though, as these specialty shaped blank garments can really add to your apparel's "retail ready" appeal, presenting itself as more of a specialty finished product that stands out from the crowd.
Print Colours & Placements
Since the vibe of the season is much more in the realm of muted tones, it's no surprise that our specialty super soft feel inks are more popular than ever. Learn more about how to get that "in the shirt" feel print here.

Depending on your garment colour, ink colour and fabric type, your Apparel Consultant will be able to guide you to finding the best print finish for your design.

As far as print placements go, we're still in the zone of subtle branding, where t-shirts are no longer used for "billboard" style marketing with a huge full front + full back print, and instead many brands and businesses are opting for smaller positioning.

Full front prints do still have their place, and increasing your print size from a small left chest up to A3 doesn't actually affect your pricing, so feel free to experiment on your next design idea.

Will we see a more traditional full front centre chest designs in 2020?

Watch this space!