Whether it's crewnecks, crop hoods, long sleeves, heavy weight t-shirts or just some fresh new Winter Colours to liven up your business, now is the time to get the conversation started on your Winter Apparel.
Too often, we see clients having to rush through express orders in July for hoodies, just so they can get their crew into some before it's "too late"… don't let that be you!
As you know we love HOODIES….so if you want to stick with a classic hood or crewneck jumper with your design printed that's 100% A-OK with us.
Every year we print thousands of crewneck jumpers and hoodies from many different manufacturers, so just chat to your Apparel Consultant and we will be able to find the right fit for you.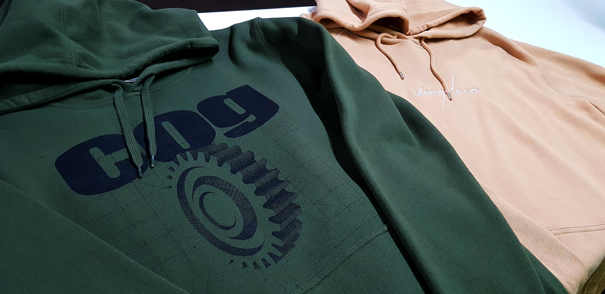 (Insider info: There's just nothing like putting on a warm cosy jumper that's fresh from the curing tunnel here in the factory!)
BUT…
If you're a little more adventurous, we figured we'd save you some time and pull out the best bits for what's all the rage this season.
---
On Trend Garment Colours
This season you'll notice a lot of muted, earthy tones incorporated into each brand's colour palette for their clothing.
The toned down colour look is seemingly crossing over into all industries, regardless of whether you're a fashion brand, fitness label or simply a small business wanting to upgrade your custom apparel into a more current look.
Insider TIP: If you follow this link to AS Colour's resource section of their website, if you click on any of the colours that you like, it will load up all the garments available in that colour / similar colours! Isn't that neat!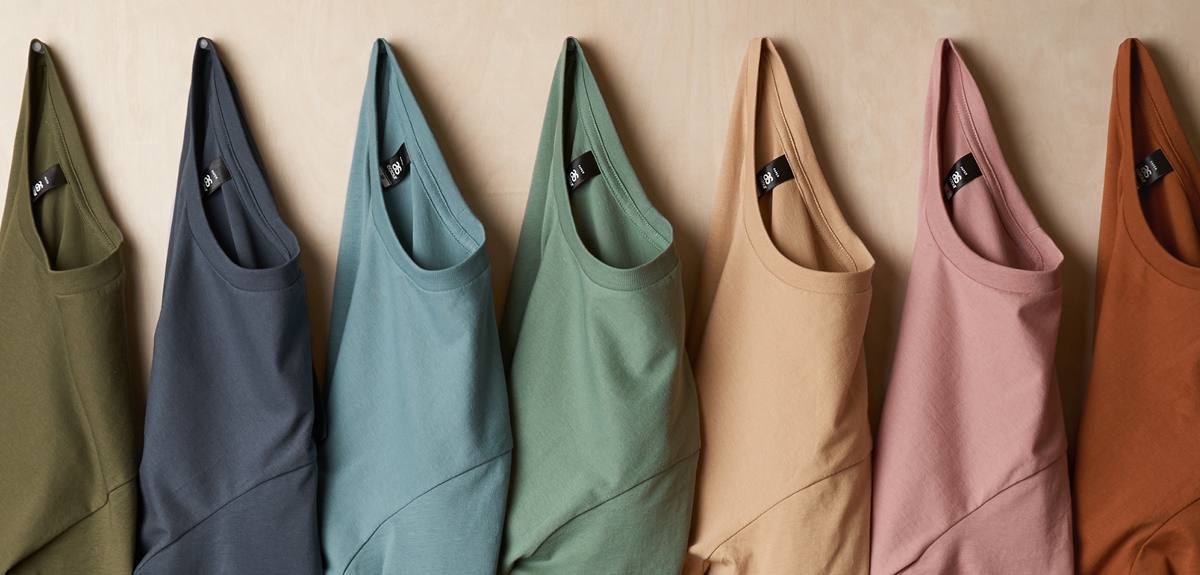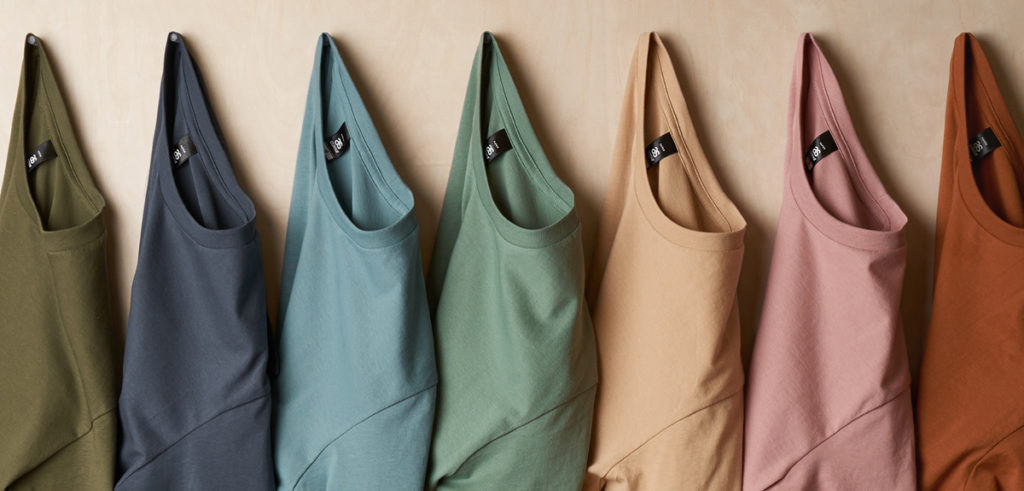 What once was a sea of super bright contrasting colours is moving more into the fashionable softer tones of 2019.
Here are our top pick garment colours for the season;

Insider TIP: Our head Apparel Consultant Mel recommends a Petrol Blue garment with a Mustard coloured print…interesting combo!
PLUS….we welcome with open arms the comeback of an old favourite…CAMO!
Have a chat to your Apparel Consultant if you'd like to learn more about how to stay ingognito with your own custom printed camo gear.

---
Crop Hoods and Sweats
Last year did you notice a lot more CROP tees walking the streets?
Even in retail and department stores, the availability of crop tees has absolutely skyrocketed.
Coupled nicely with high waisted jeans, or leggings if you're after more of an athletic look…this Winter the midriff cut is here to stay.
Out favourite brand for Crop Fleece this year has got to be Bella + Canvas.
The Bella+Canvas fleece is so soft and comfortable, you won't want to take it off!
Available in a super soft fleecy style HOOD or CREWNECK with a drop shoulder and raw cut hem.
The colour range available in this style is very a very on trend muted Palette – take a closer look!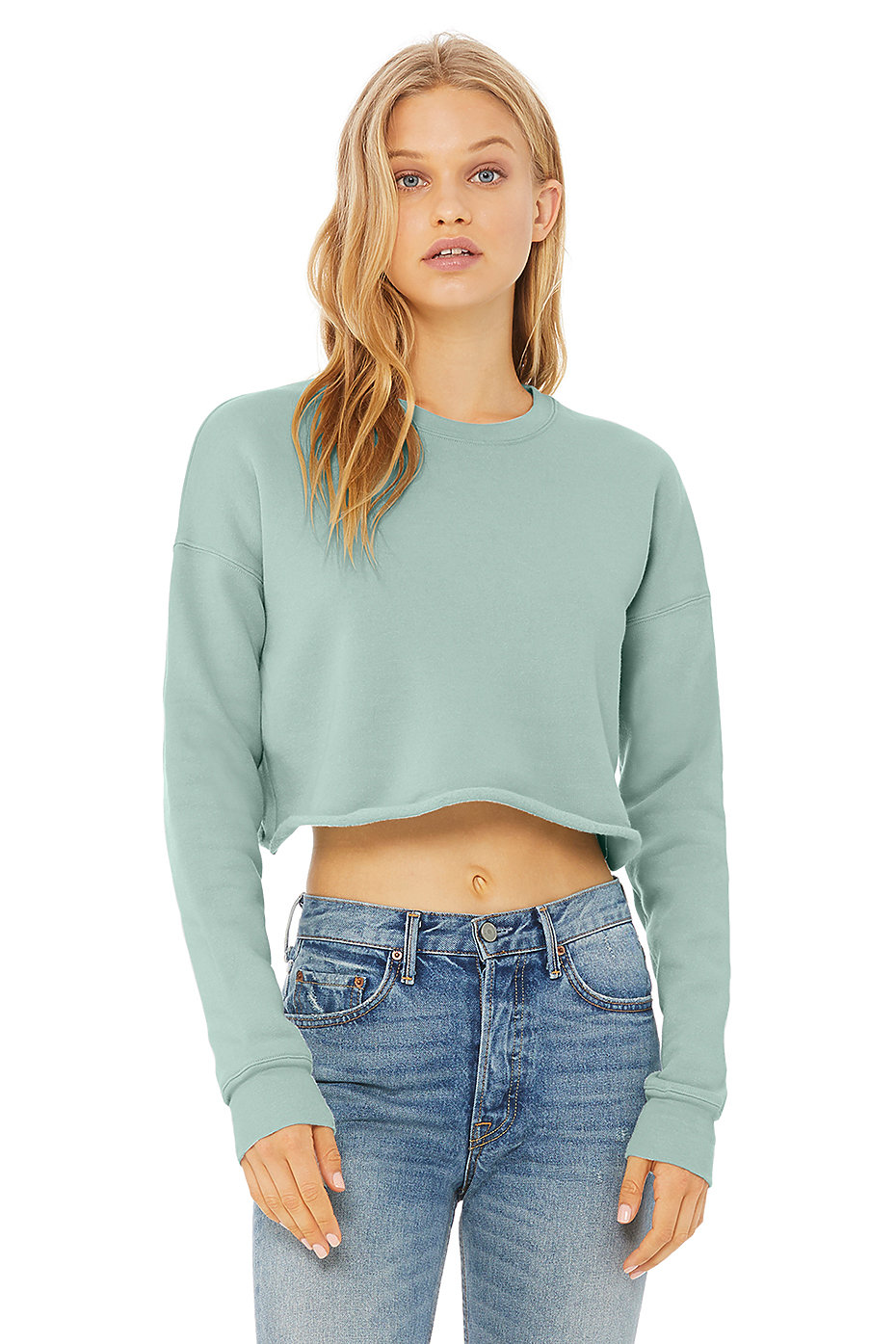 Also be sure to check out the American Apparel Cropped Zip Hoods – available in 5 colours from sizes XS – L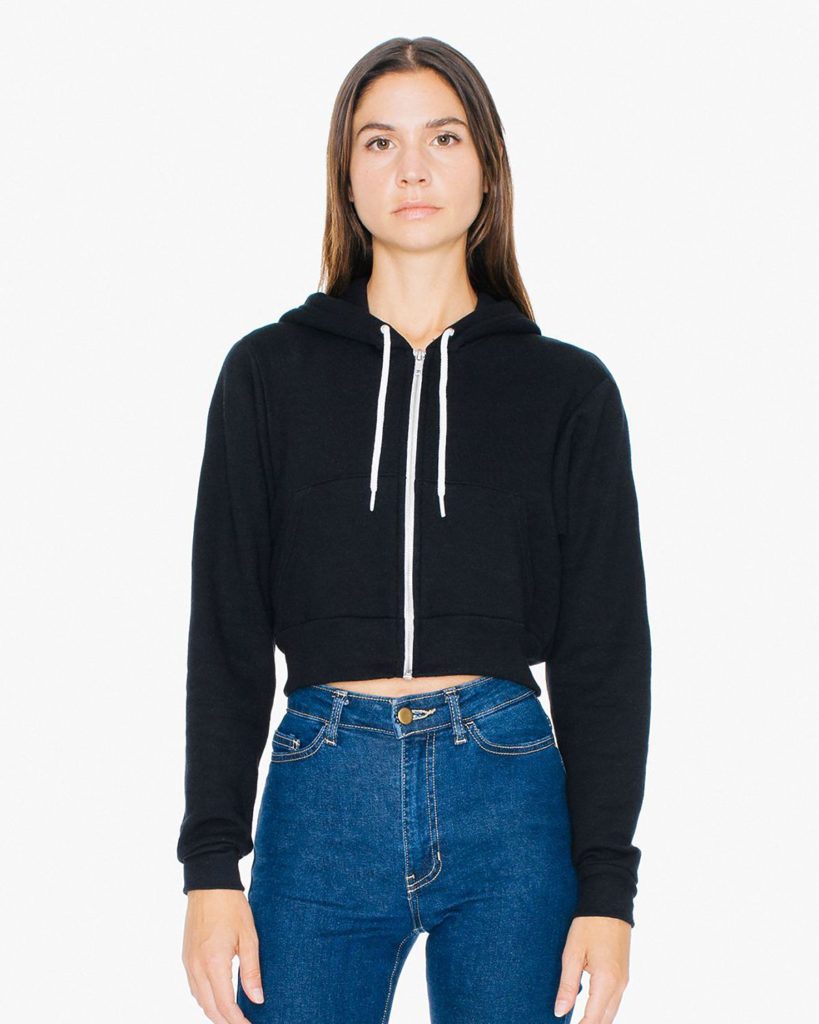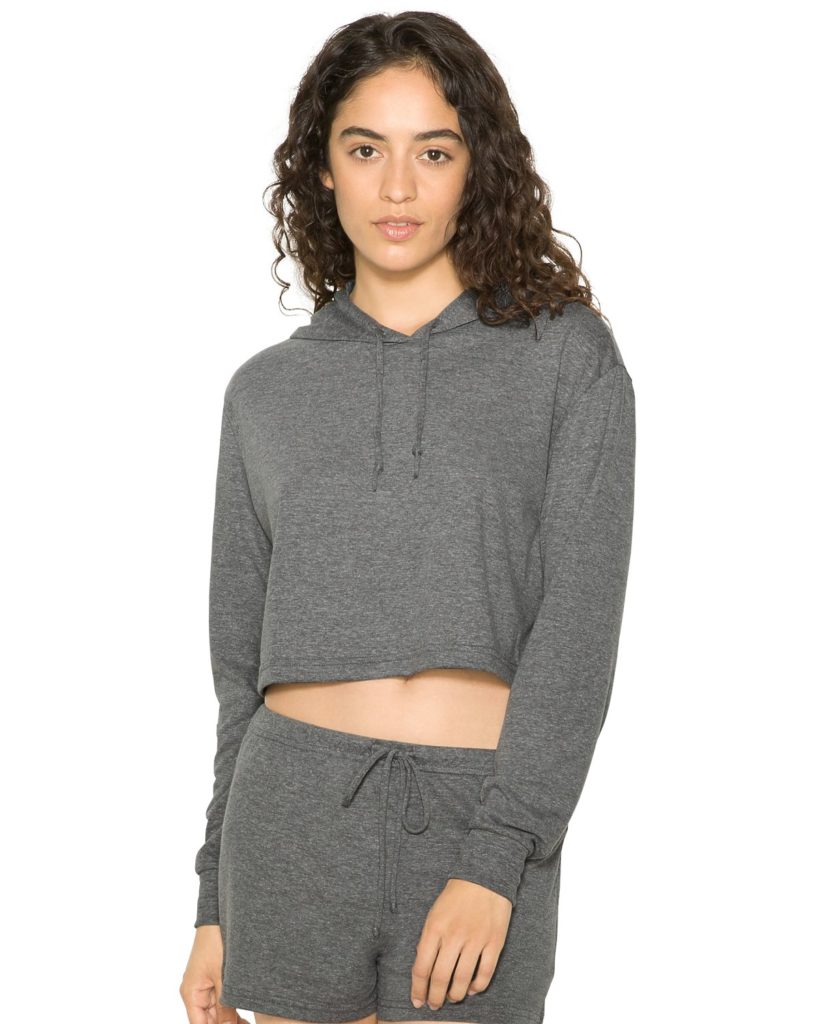 PLUS their Tri-Blend Cropped Pullover Hood for something a little more lightweight and athletic. This one is available in 4 colours across
sizes XS – XL
Insider info: We've heard through our 'sources' that AS Colour will soon be dropping their own crop hood too…stay tuned..
---
Long Sleeve Options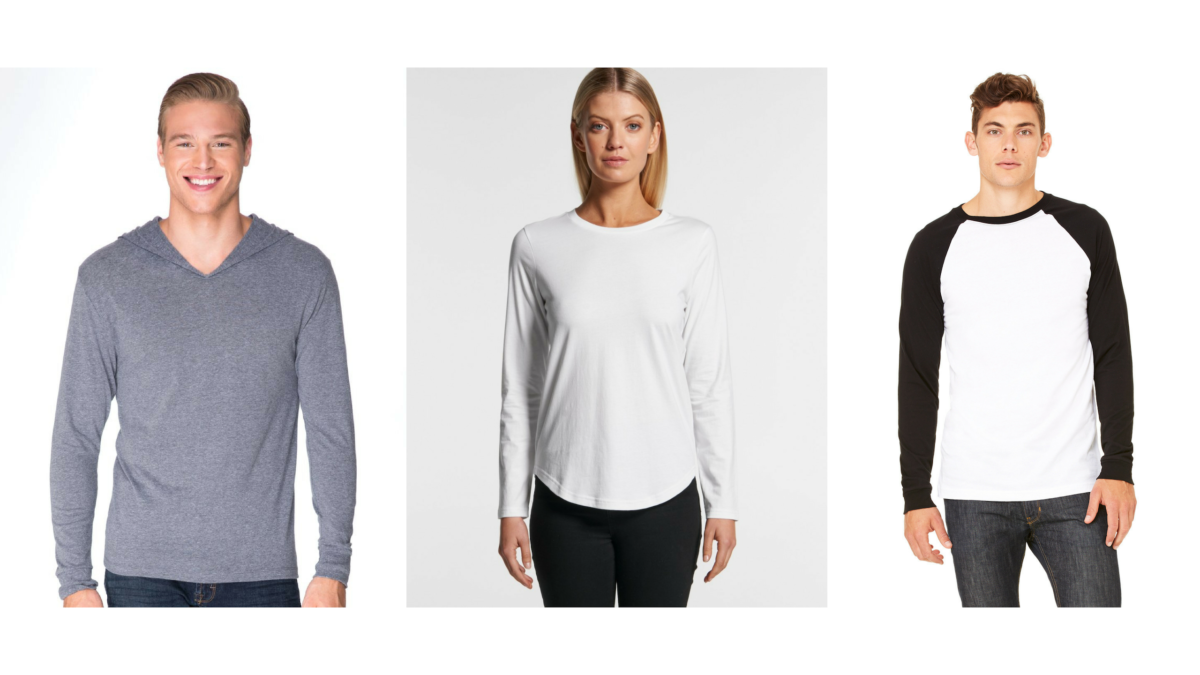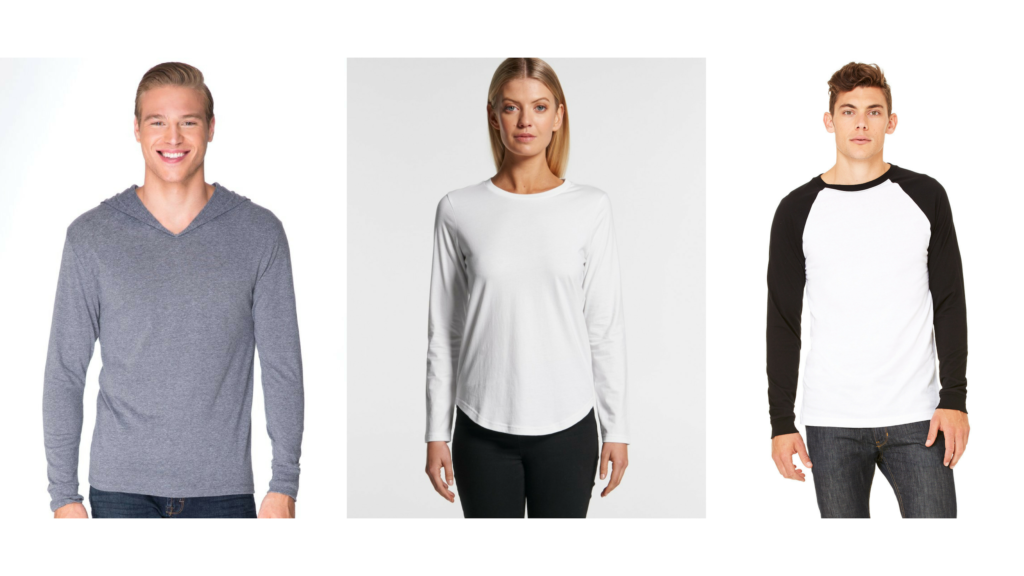 Long Sleeve t-shirts are definitely a favourite of ours, not only do you add 2 full long printable areas on the sleeves, but they're also a great "in between" solution for many brands.
Let me explain… if you don't quite have the space or budget to invest in a full Fleece range right now, that doesn't mean you need to hold off on Seasonal apparel completely.
Long Sleeves are a great Winter alternative to fleece, they're a little more cost effective, and a very on tend apparel item.
With a huge range of brands at your fingertips, keep in mind that all the manufacturers do have a Long Sleeve option or two – some are basic, some are two-tone raglan style, some are cropped and some are hooded!
Talk to your Apparel Consultant about how using Long Sleeves in your next design could fill a gap that your customers need.
---
Heavy Duty Tees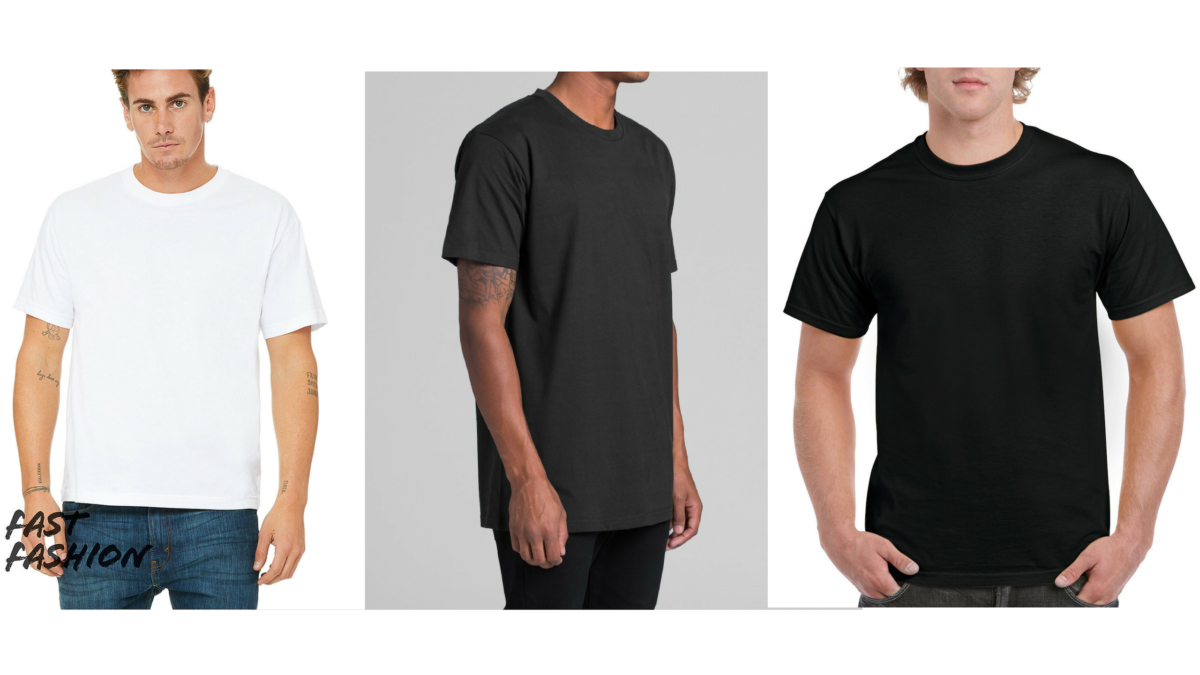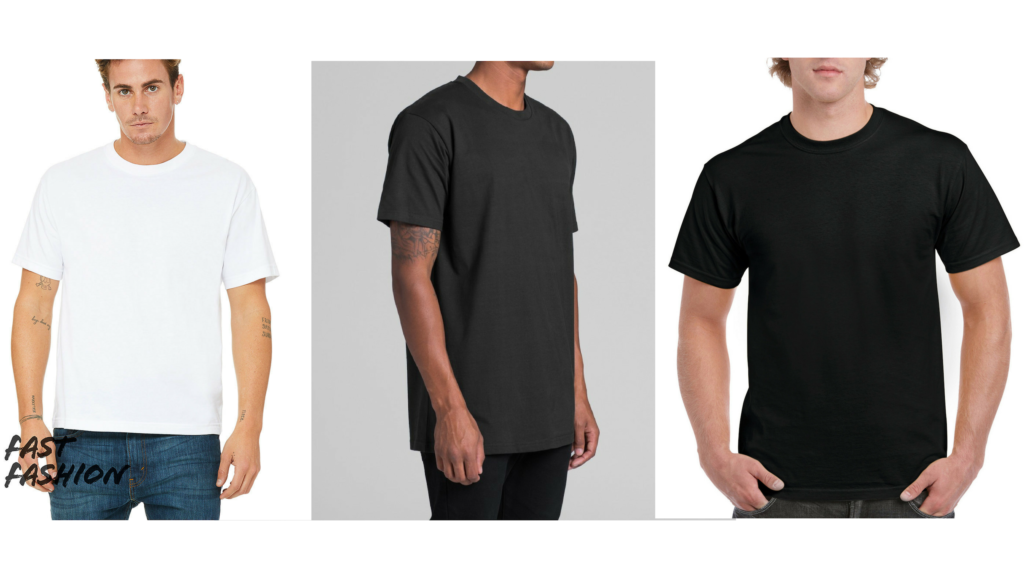 Now, we all have our preferences when it comes to t-shirts, and this does often come down to climate and functionality.
While the fashion trend at the moment is more geared to light weight or mid weight t-shirts, during the cooler months sometimes you need something a little more robust.
There are some excellent Heavy Weight options out there (we're talking 200 gsm plus… thats HEAVY!) Keep in mind that getting a heavy tee doesn't necessarily mean you have to sacrifice on softness.
Just give us a call or send through an online enquiry, and let's get your Winter Apparel ideas underway!
---