Do you have an idea for a new t-shirt design for your business? Or you might even be launching a new clothing brand from scratch.
Maybe you just want to bring the custom apparel for your team and customers into the 21st Century?
Don't waste money on a t-shirt design that won't work in the real world. Learn about the most common t-shirt design mistakes we see every day [and how to avoid them]…
Over the past 13 years we've literally seen thousands of logos, designs and collections for every type of brand – from trades based businesses, corporate events, to boutique clothing labels, charities and gyms.
So what options do you have for getting your new t-shirt design created?
Online – (usually offshore) design work is abundant, there's no doubt about it. If you don't have a deadline to meet, and you'd prefer not to talk to someone then this might be ok.
But be aware – what we find happening with offshore design work is that often our clients end up having to double dip into their pockets to cover extra unnecessary art fees when it's time to go to print.
Why?
Because making a logo look nice in an email attachment on a white background is one thing…but making that t-shirt design work well all the way through to production requires quite a different skill set.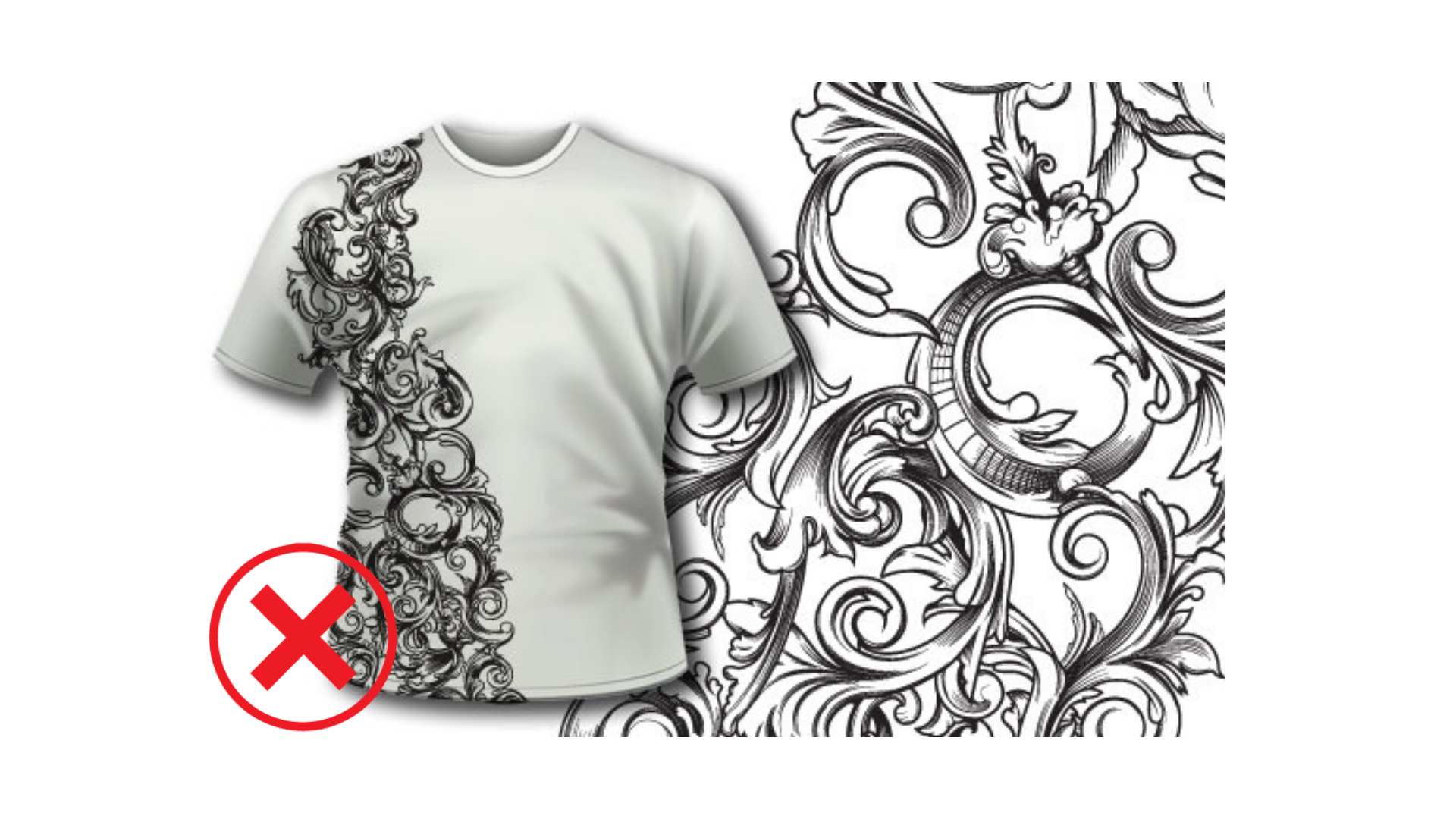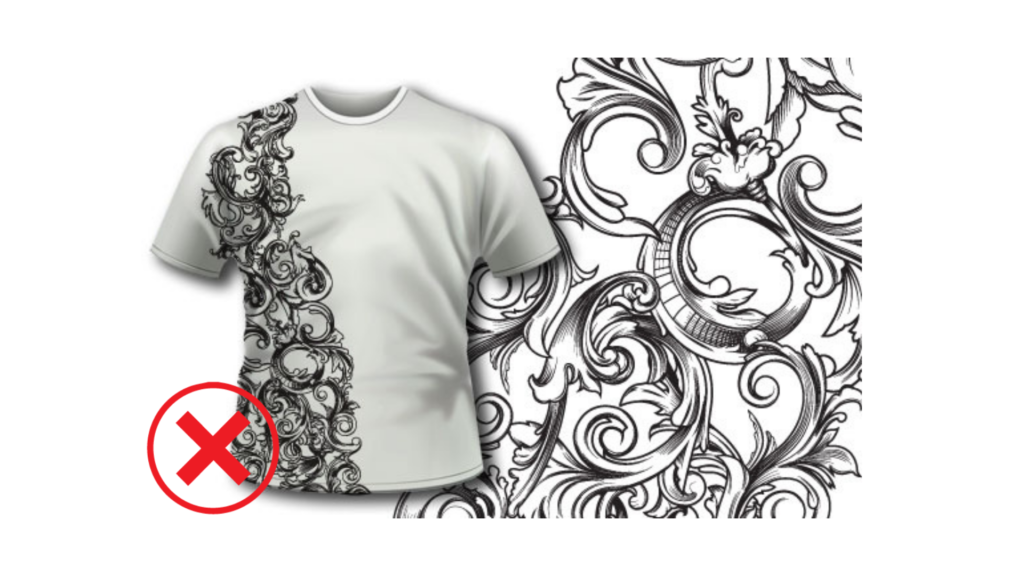 ---
Here are the main things we encounter regularly from clients who have paid for their design work elsewhere, which will set you back a few steps;
not having "print ready" artwork files (this means chasing your online designer and often holding up your production, assuming they can even provide what you need)
only having seen your logo on a WHITE background, when you intend to print onto black or coloured garments (you'd be surprised just how much of an impact this can have, as many designs just don't work inverted)
utilising design elements that won't translate so well over to your different garment / merchandise products (for example, having a t-shirt design which doesn't work so well onto your caps or zip hoodies)
having your design mocked up onto garments which show a super unrealistic scaling of your artwork, or placements which aren't possible to achieve on press (this one is so common!)
outsourcing your design without your budget in mind – this might mean that you fall in love with a design idea, before knowing whether or not this is actually going to be economical for your brand (this is a common issue, in particular for giveaway shirts or uniforms that have lots of different print placements or colours)
---
From a simple logo revamp to a conceptual art design for a full apparel collection, our in house design expert has over 20 years of experience in the design game – specifically in apparel – that you can leverage to bring your ideas to life.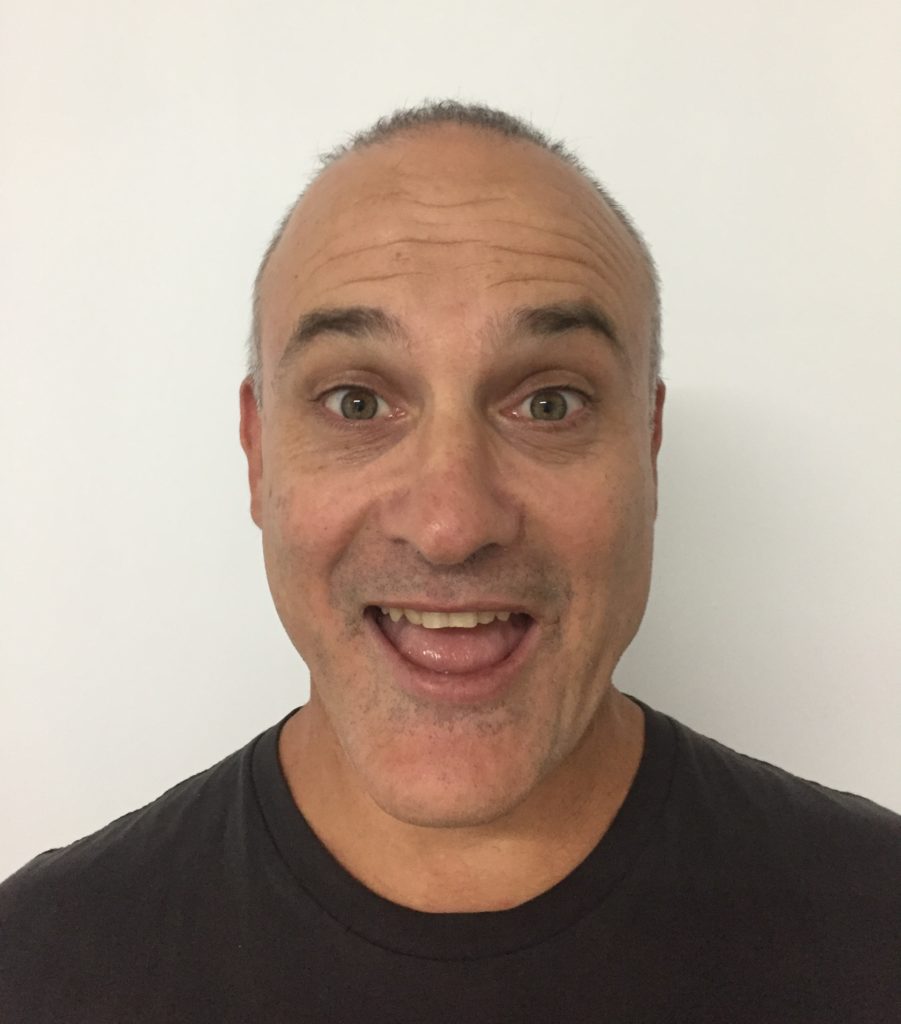 Introducing our very own in house Custom Apparel Screenprinting Graphic Artist – Mike Rodd.
With over 20 years experience in the design world, Mike's extensive portfolio and unique approach gives you full access to t-shirt design – that actually WORKS!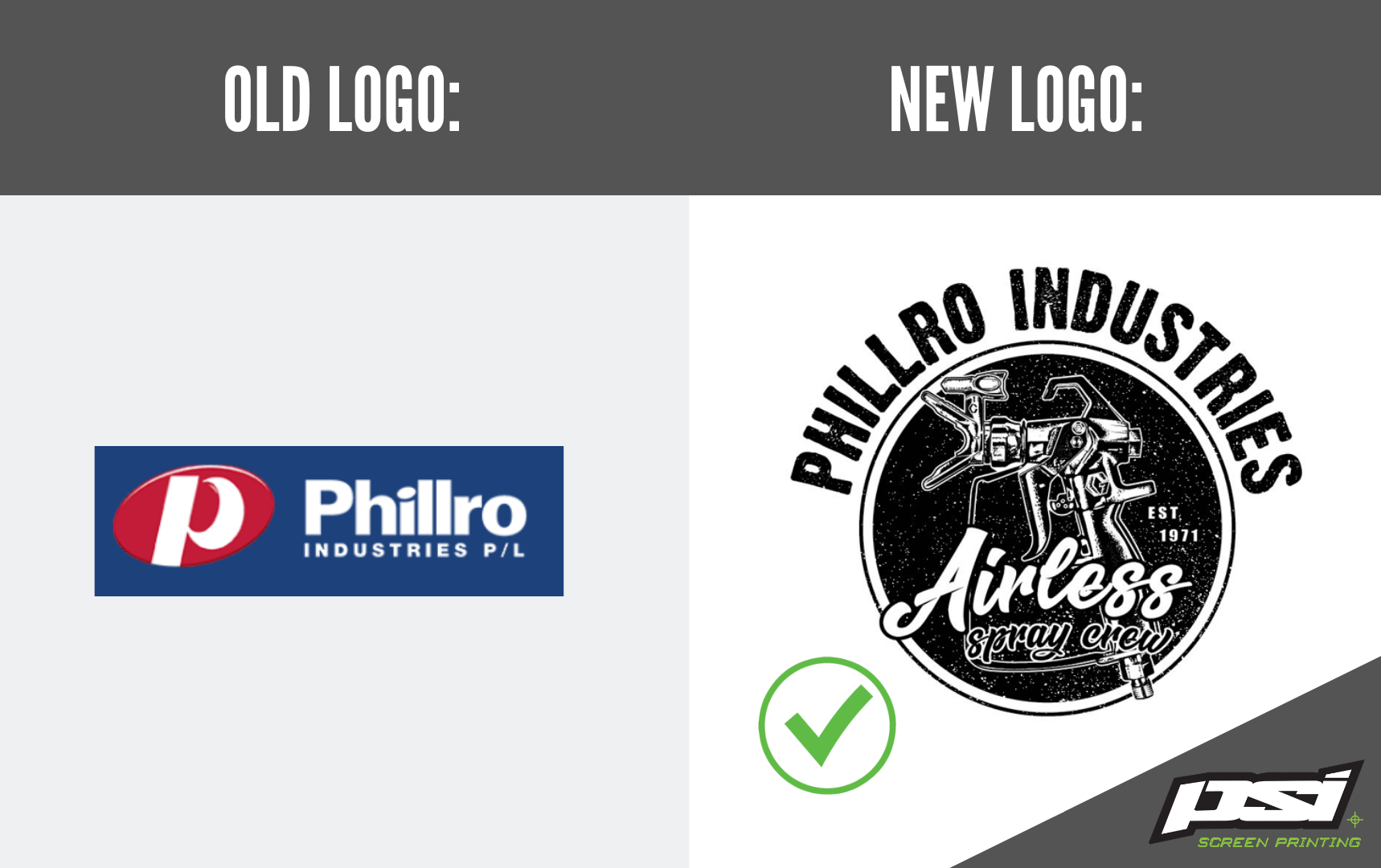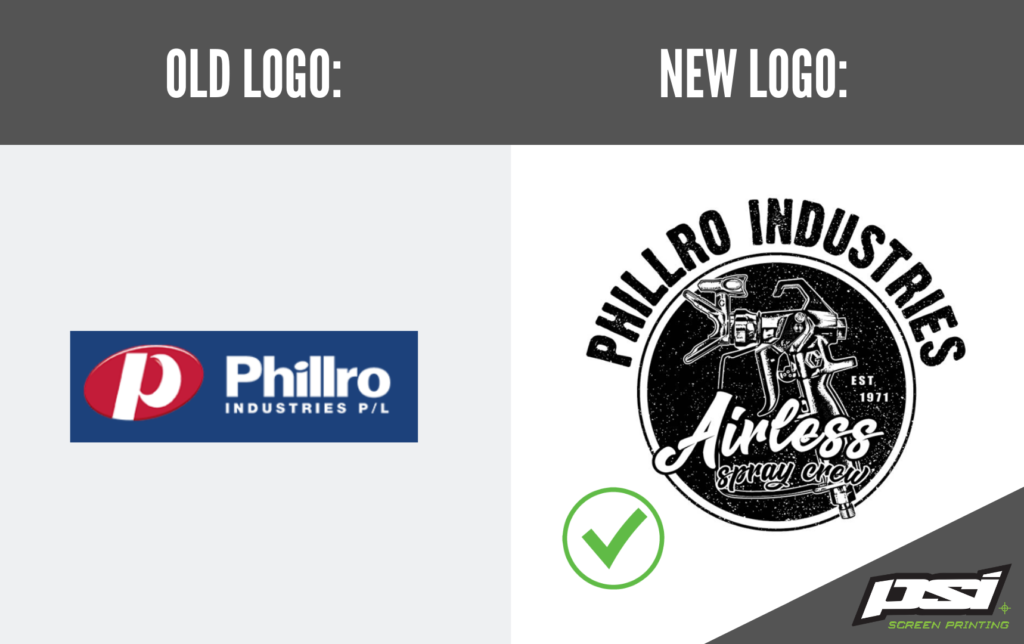 Here's a great example of how Mike has been able to breathe life into an old logo design. The new logo version captures what the client specialises in, and translates nicely as the sort of design their crew members are happy to wear outside of work.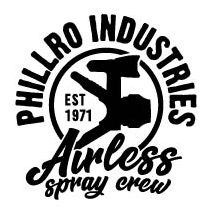 They also loved the alternative design option Mike provided, and were able to use that for other items like Stubby Coolers.
That's a 2 for 1 Design job!
"I try to create something that's original, unique, and as I've got such a strong history in commercial design, I like to think that I can put myself in your shoes.




I need to see what type of business you are, but also what do you envision, and who is actually wearing the shirts?
What do YOUR customers want to wear?"

Mike

To say that Mike's been around the traps would be somewhat of an understatement. He's designed for Billabong, Honolua, 2Chillies, Sector9, Technine Snowboards and Myer Miss Shop… just to name a few.
In particular, he's harnessed his passion for design towards creating artwork specifically for custom screen printed clothing…
"I'd say that I've developed a key specialty in designing branded custom apparel for businesses.




Creating something wearable that bridges the gap between delivering the message of your company, but also keeping it current and relevant stylistically.




What works well for small business is going with design elements or colour pallets that safely sail down the midstream, but doesn't look dated. I try to create something which is consistent with the sort of experience you want your customers to have.




You want your crew to wear this and feel good about it, not be hanging to get out of their 'work shirt'."

Mike
Having a design that's current isn't only important for the boutique clothing labels trying to stay ahead in the fashion world. It's important to all businesses, and we've been able to take note of design trends as they change over the years.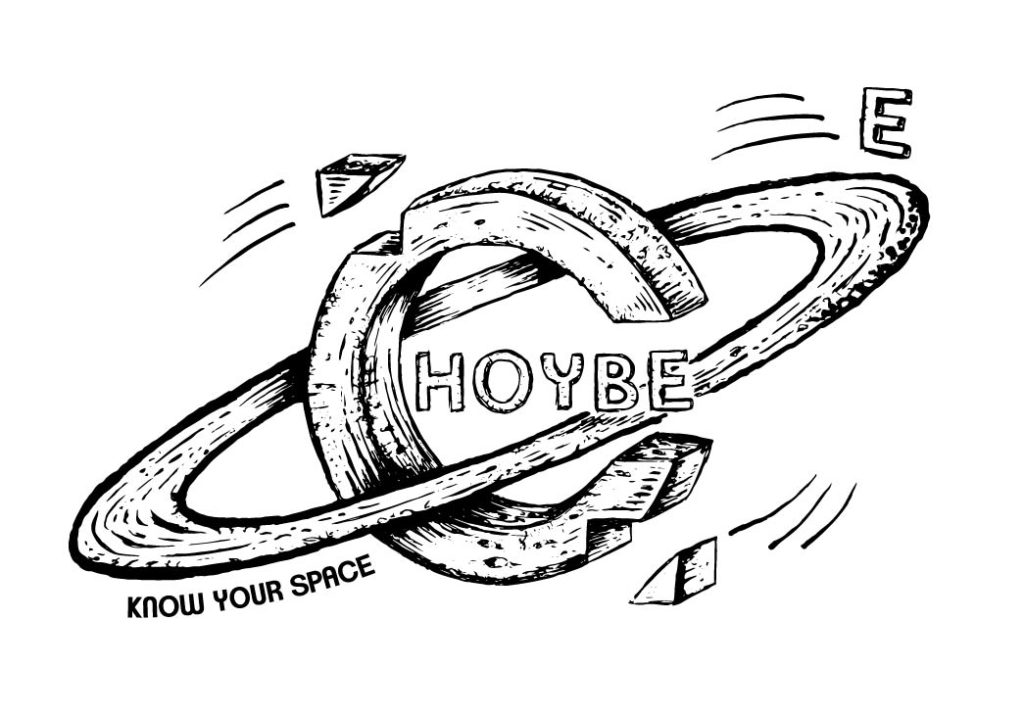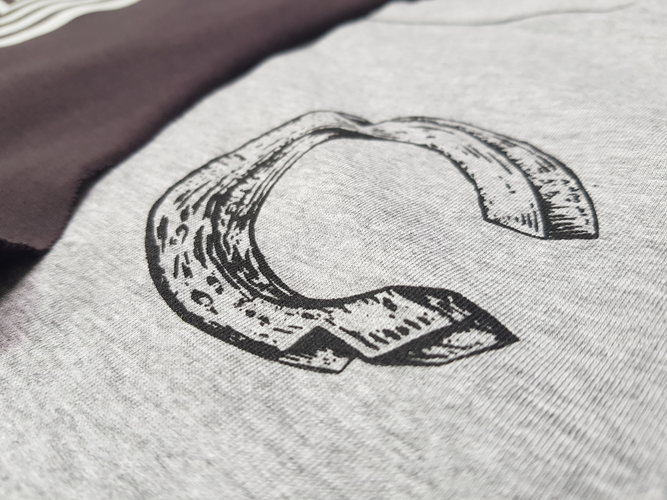 For example, gone are the days of having a separate set of designs for staff and customers. Generally most brands want their custom apparel to work across both groups, as you'll get a lot more wear out of them.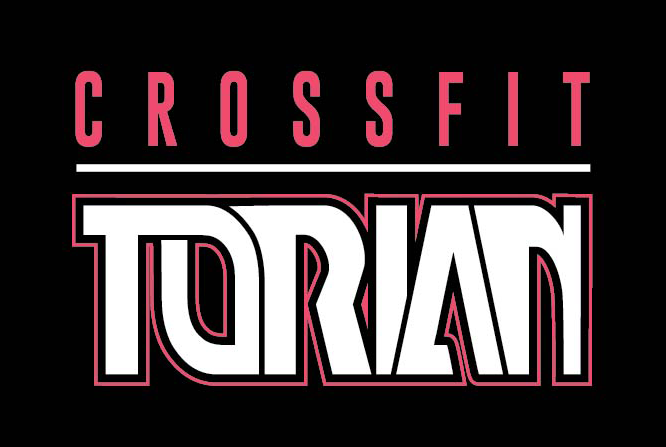 We've also seen a halt in the 'billboard style' printed t-shirts (like printing a huge www.yourwebsite.com.au along the back hem of the shirts).
This has been replaced with more subtle, symbolic branding that focuses on the message or motto of the business.
I asked Mike to share some of his thoughts on his specialised view on designing for custom apparel;
"It comes down to the approach – I try to think laterally and pay attention to things like fabric types, the colour palette of your brand, and how the design interacts with the actual garments themselves when they're worn.




I'm not just designing to make it look good on a mock up, I'm really considering how it's going to work when people are wearing your garments, as that can make all the difference."

Mike
So, what can you expect when working with Mike?

How does it work?
---
STEP 1 – WORK OUT THE BASICS
First up your Apparel Consultant will work with you to find out the right print specifications for your design or collection.
Things like the garment style/colour, where you want the prints to be positioned, and how many colours will work within your budget.
That way Mike can make sure that the design ideas he delivers to you will be realistic and affordable for your print run.
The last thing you would want is to fall in love with the perfect design, and then work out it doesn't fit within how much you want to spend per shirt!
At this stage you can also provide any reference images for your design idea, which gives Mike a bit of a sense of your taste from the get go.
---
STEP 2 – DESIGN CONSULTATION – TALK TO MIKE DIRECTLY!
Then you will have a chat over the phone with the man, the myth, the legend – Mike – this is your Design Consultation.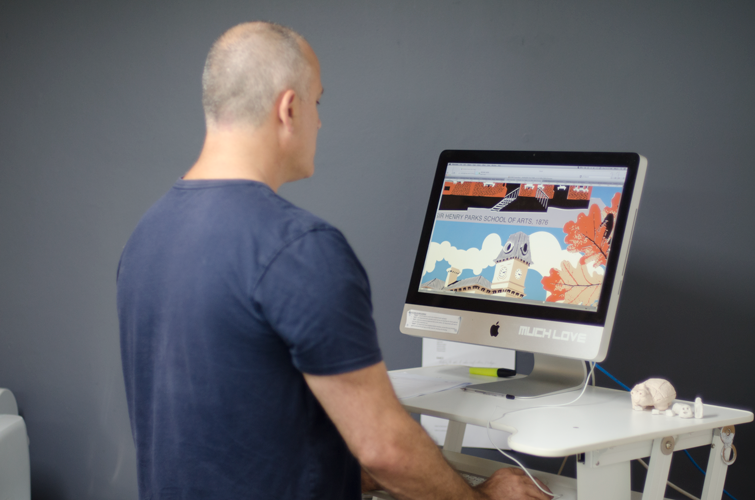 He will cover a few key questions to get a good understanding of what you want to achieve, as well as learn more about your business, and who you're trying to appeal to with your custom apparel design.
This discussion is a really important part in Mike's creative process, and for you to convey things that you want…or more importantly…things that you want to avoid.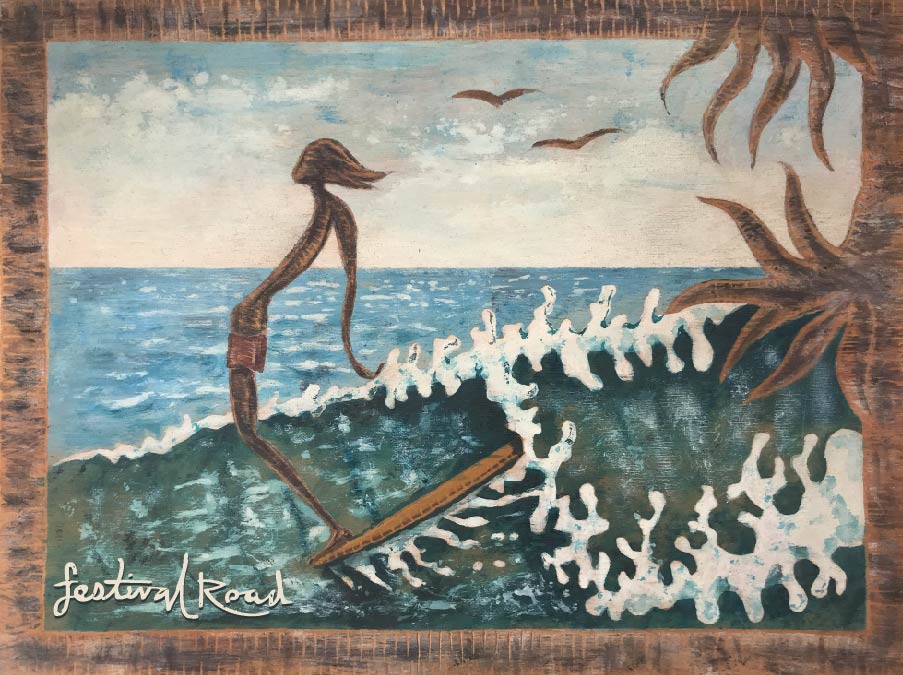 When it comes to design work, the more information you can provide, the better!
Any extra detail, reference images and ideas you can share about your vision all helps us to get you some designs to choose from that you're absolutely STOKED with.
---
STEP 3 – THE FUN PART – REVIEW AND APPROVE YOUR DESIGNS!
Mike will provide you with 2 – 3 options for your design idea, so put the kettle on, have a look at the artwork and give yourself a little time to really soak it in.
At this stage, it's great to also involve any other decision makers on their thoughts, but BEWARE – try not to have too many 'cooks in the kitchen'. Stay clear on your goal for the design and keep your decision circle tight.
Usually you'll be able to select your preferred design from the options presented at this stage, or even better, you may very well fall in love with ALL the options! That's totally fine and just means that you can simply choose which design to print now, and keep the other options in the bank for later on.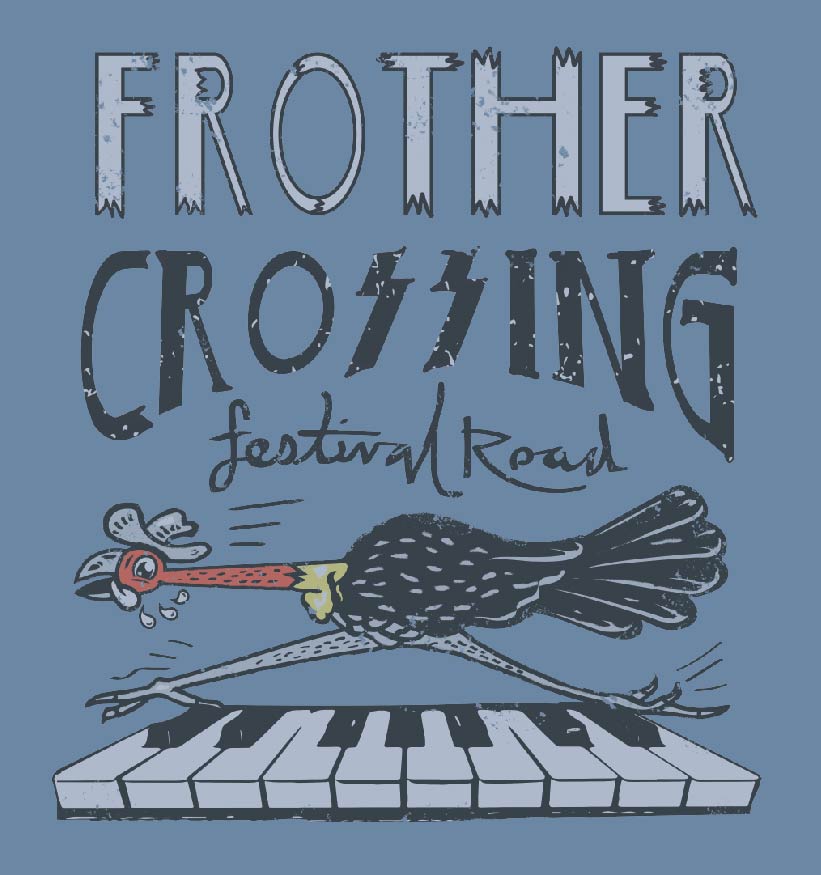 If you require any small tweaks to your design, there would be a maximum of 2 revisions (not re-designs) after the initial draft included in the initial charges.
You won't need to worry about file types, colour selection, print sizing or any of the boring stuff. All this information would have been carefully thought out by Mike in the design phase to make your production a totally smooth and hassle free process.
---
So, how is it charged?
Mike has his design process down to a fine art (excuse the pun) – and all our pricing is totally upfront from the get go. Your Apparel Consultant will be able to confirm this price with you before the design time begins.
The hourly design fee is charged at $80 + gst per hour, and a typical design job would require approximately 3 – 5 hours. This design time includes 2 small revisions, and 2-3 artwork options to choose from (or keep)!
If for some reason you request a change which is outside the norm – we will let you know if your amendment requires any extra charges before completing them.
You won't be left in the dark!
So – let's get those design ideas out of your head, and onto some custom apparel 🙂