Do you know what 100 t-shirts looks like? Might seem like an odd question…But if you don't, chances are you'll be keen to learn how you can get folding and bagging for only CENTS per t-shirt.
When you start out creating your custom apparel for the first time, you might not have thought ahead about how you'll store the garments, and more importantly how you'll distribute them out to your customers or your team.
Coming up with a solution for storage and distribution is a totally normal part of the apparel journey, however it is something which is often left to "work out as you go along"…and can ending up costing a lot of time and effort in double handling.
Maybe you're a seasoned custom apparel creator, but you're sick of re-folding, re-counting and re-packing your stock over and over again? Perhaps you have a team that you employ to look after handling stock and inventory for you?
But do you think they have more valuable tasks that need doing than re-folding shirts?
We thought we'd share a little insider info with you today.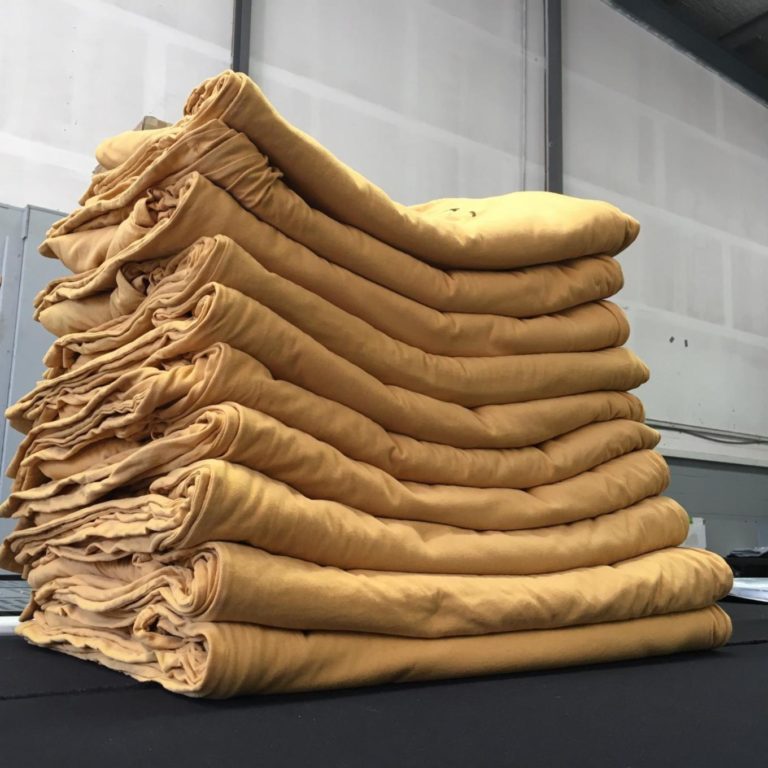 After we print up your custom apparel, our QC ("Quality Control") team will meticulously check each shirt, they'll count them to ensure they match your original order and then fold them in piles of 10 per size, and place them into a box.
Here is a nice, neat pile of 100 t-shirts…
WITHOUT folding and bagging.
Now that you know what 100 shirts looks like, I've got another question for you…
Do you know what a box of 50 shirts looks like once someone's tried to dig one out in their size?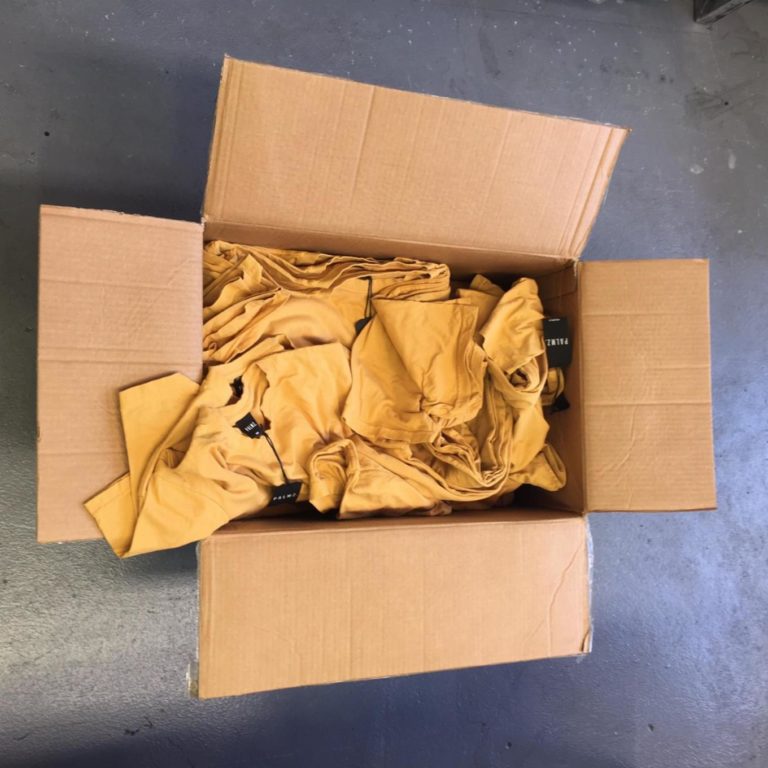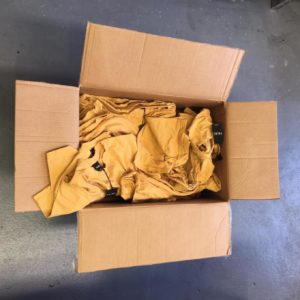 ….How much do you love folding?
Can you imagine all the wasted time and effort in handling all those shirts over and over again?
Do you have more important things to do than re-folding stock?
Don't even get me started on hoodies….they're twice as bad!
Well, you'll be doing a lot of double, triple, quadruple handling of your garments soon…
Unless of course, you decide to UPGRADE to individual folding and bagging.
Our folding and bagging experts would love to do it for you!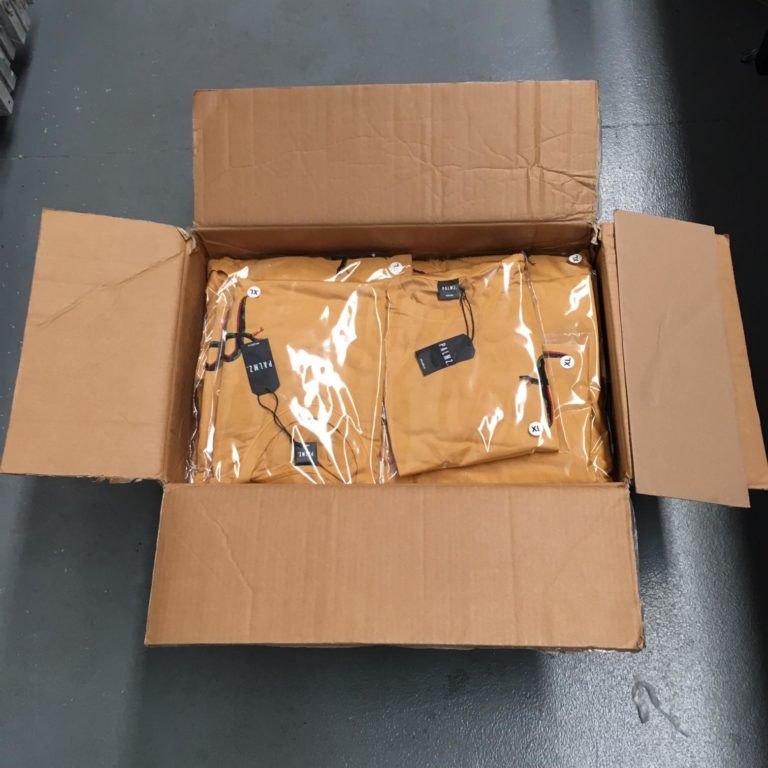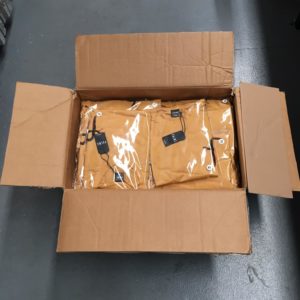 Check out this video of our team in action!
(Yep, 177,000 views later, I think it's safe to say our folding and bagging video went viral!)
Considering how much of a life saver this option is, you may be surprised to find out just how much cold hard cash you'll spend on this luxury upgrade…
Folding and bagging is only an extra 65c for tees and tanks, or 95c for jumpers and other fleece items.
Most importantly – it will save you heaps of time and frustration in the long run.
Are you one of the smart ones?
Spare yourself a few headaches, and make sure you include folding and bagging on your next custom apparel order!
Just get in touch here or give us a call now on 1300 853 474
Get Your Free Apparel Consultation