It's no secret that of all the custom apparel brands we print onto, AS Colour is by far the most popular option for Aussie brands and businesses.
The AS Colour quality blank basics are the perfect combination of fashion & function in a growing range that allows you to keep up with current trends.
But alas…
As the AS Colour range develops sometimes we need to say goodbye to some old favourites, and none has come as such a surprise as this one!
This ICONIC AS Colour t-shirt style is GOING… GOING… GONE in 2020.
I'll give you a hint…
This shirt was their NUMBER 1 – most popular mens t-shirt style for many years…
This light-weight surf style HERO took Australia by storm when it first hit the shelves…
In a world of thick, rough boxy 'promo' tees, the long line, slim fit cut of this high quality yet super soft, light cotton t-shirt was exactly what the doctor ordered…
Our factory alone literally printed TENS OF THOUSANDS of these bad boys for the AUS Fitness Industry (especially CrossFits)…
As t-shirt trends changed over the years this shirt was recently overtaken in popularity by it's thicker, more regular cut big brother, the AS Colour Staple Tee…
That's right, you guessed it…within the next few months there will be no more AS Colour 5002 Paper Tee!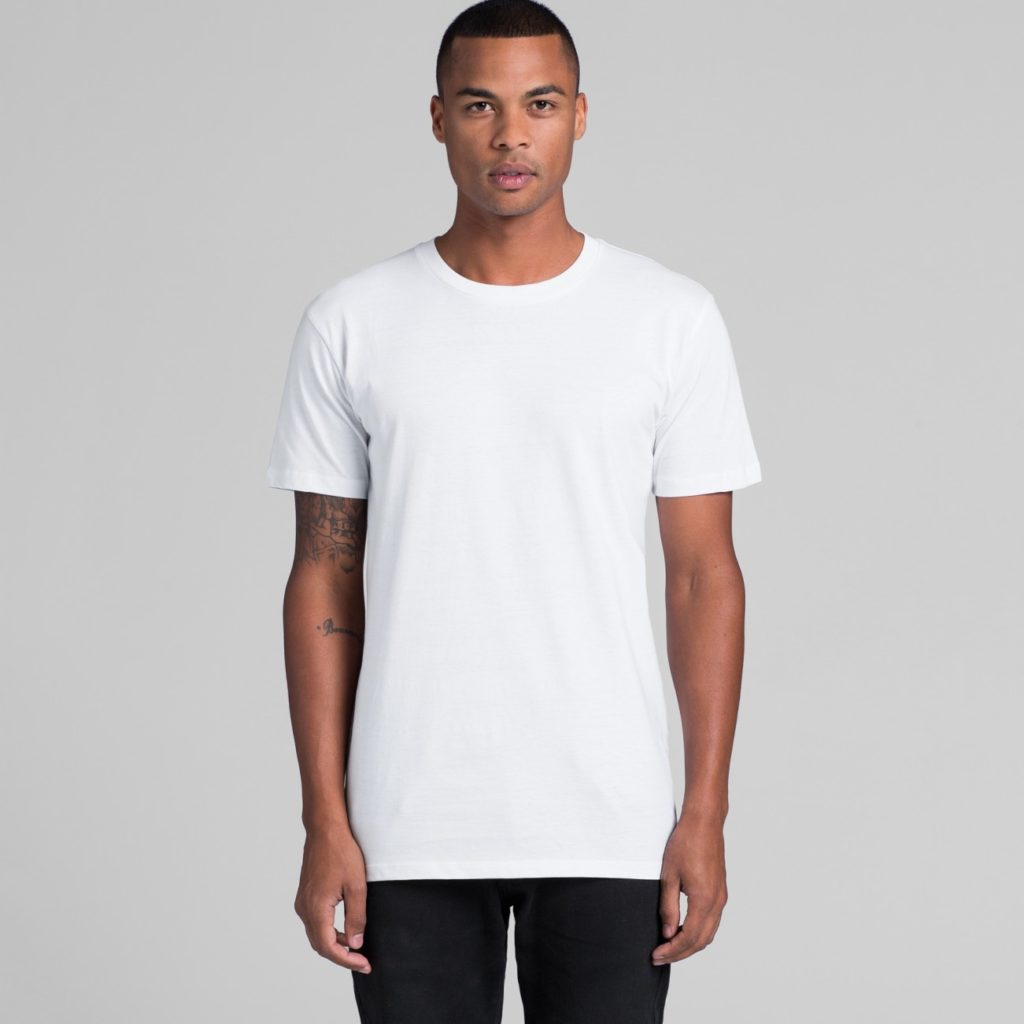 Wow – the end of an era.
Stock is currently selling out in all colours and sizes, and won't be replenished. So if you want to get your hands on some, just keep in mind there may not be all sizes and colours available.
Thanks for all the memories, Paper Tee – you'll always have a special place in our hearts!
AS Colour have not yet officially announced this – HOWEVER there will be a replacement style available mid 2020.
As we learn more about the new replacement style from our secret sources, we will keep you in the loop.
If you have any questions, thoughts or ideas, just click the button below to get in touch.
Watch this space!